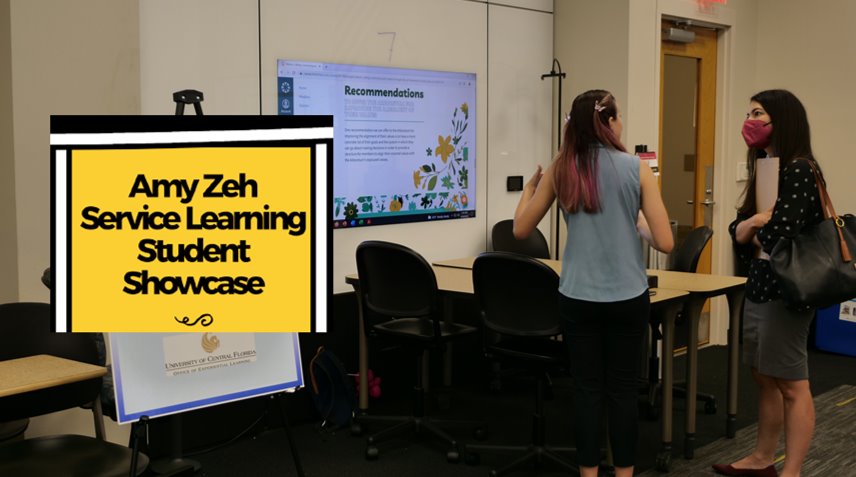 Students in Research-Intensive, Service-Learning, Integrative Learning, and Global Learning courses are invited to present their final projects or aspects of their work at the HIP showcases. These will take place in the final week of each semester. There are currently two modes in which the showcase takes place:
All students are required to submit projects to the online component of the HIP Showcase Canvas site. Accepted formats include:

5-minute videos
Interactive images (such as those created with ThingLink or Genially)
Digital posters

Anything that can be presented in electronic form!

Students are also invited to present their work in-person on the last Wednesday of classes with either

a poster presentation or
a 5-minute, subtitled video or digital tool to be displayed on a loop on screens around the venue

Please email our@ucf.edu if you have ideas for other formats and the necessary tools to enable such presentations
Submissions from Service Learning Courses are eligible for the Amy Zeh Service Learning Awards at these showcases.
Please indicate if you are interested in having your class participate here: https://ucf.qualtrics.com/jfe/form/SV_8qdOfprbIidhGRw

The 2022 Fall Showcase will take place online from 23 November, and in person on the morning of 29 November at UCF's main campus.
We are looking forward to seeing what your students have been working on this semester!