Start Your Journey
You're in the driver's seat with Pegasus Path, a new interactive degree planning tool that will help you get from orientation to graduation.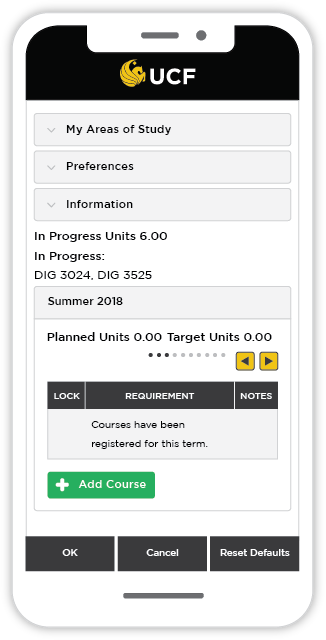 What's my plan?
The Pegasus Path will guide you to plan your entire time at UCF.
How can I get involved?
Your plan will recommend learning experiences like internships, study abroad opportunities and student organizations.
Am I on track to graduate?
No surprises. You'll always know where you are on your path to graduation.
Can I review my plan with my advisor?
Make the most of your advising appointment by updating your plan before your meeting.
VIRTUAL INFORMATION SESSIONS
During the spring semester, we are holding virtual information sessions every Monday through Wednesday from 3 to 5 p.m. and every Friday from 3 to 5 p.m. Each session lasts 30 minutes or less, and you may hop in and out.