Shaping the Future
Improving Higher Education Access, Success, and Completion for all.
Our Mission
What We Do
The UCF Center for Higher Education Innovation endeavors to improve higher education access, success, and completion for all. Through research, service, practice, and community engagement the Center promotes the university's efforts to create, support, and sustain a culture of innovation, inclusion, and collaboration. The Center partners internally and externally to identify, inspire, pilot, and evaluate student success innovations. Collectively, the Center's efforts intend to shape the future of higher education at UCF and beyond.
Why We Do It
We believe students succeed, universities excel, and society benefits when higher education institutions think creatively, critically, and collaboratively. We know serving a diverse and growing student population requires innovation at all levels of our institution, and we are committed to advocating for and facilitating new ideas and big thinking to promote student success.
Meet the team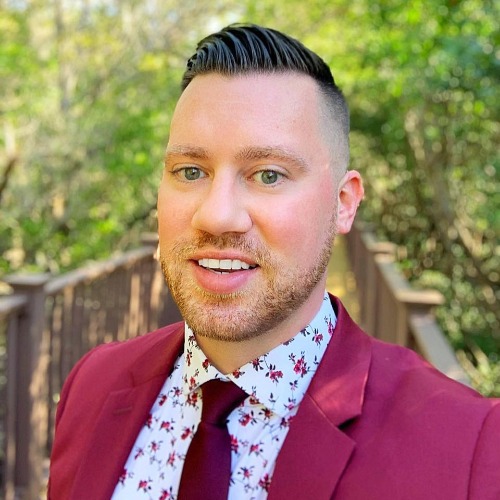 Ryan N. Goodwin, Ph.D.
Founding Director
Dr. Ryan Goodwin is the Founding Director of the Center for Higher Education Innovation at the University of Central Florida. Ryan's research and practice focuses on higher education innovations that improve access, success, and completion for all. He is particularly interested in the educational systems and organizational structures that influence student movement to and through postsecondary education.
A native Hoosier, Ryan earned a B.S. in Elementary Education from Indiana University Bloomington and began his career in elementary school classrooms. Ryan continued his education at the University of South Carolina, where he earned a Master's in Higher Education and Student Affairs with a concentration in Higher Education Administration. Later, Ryan was awarded the Erickson Research Fellowship to attend Michigan State University, where he completed a dual Ph.D. in Educational Policy and Higher, Adult, and Lifelong Education. While at MSU, Ryan led the College Ambition Program, a multi-site research study that provided support and resources to promote a college-going culture in Michigan high schools. After leaving MSU, Ryan served as UCF's inaugural University Innovation Alliance Fellow. Ryan has found home in Orlando and at UCF and is inspired by his colleagues' commitment to student success.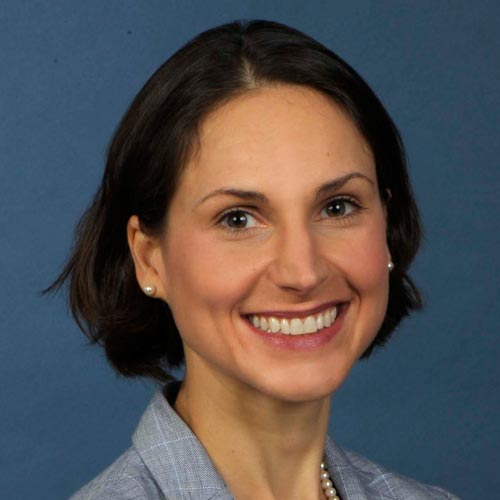 Anna Drake Warshaw, Ph.D.
Research and Design Associate
Dr. Anna Drake Warshaw is a passionate advocate for postsecondary access and completion. In her role as director of partnerships, learning, and evaluation for the UIA, she works closely with institutions and networks to bridge research and practice in support of innovation and policymaking that expand equity and degree attainment.
A graduate of Davidson College, Anna began her career in nonprofit development and university advancement in North Carolina. She earned her Master's in Organization Development from Queens University of Charlotte and her Ph.D. in Higher Education Leadership and Policy from the University of Texas at Austin, where she held the College of Education Dean's Research Fellowship from 2013-2017. Anna worked for the Texas Legislature, the UT-Austin Office of Strategy and Policy, and was appointed statewide student representative to the Texas Higher Education Coordinating Board's Financial Aid Advisory Committee. Her dissertation examined state politics surrounding college affordability.
Anna served as University Innovation Alliance Fellow and assistant director of the Center for Higher Education Innovation at the University of Central Florida from 2017-2018. In her current role for the UIA, Anna works closely with the Bill & Melinda Gates Foundation Frontier Set initiative and leads the UIA's organizational learning and evaluation strategy. She continues to serve as a design consultant for the UCF Center for Higher Education Innovation, advising the Center team on key projects and organizational processes. Anna maintains an active research agenda focused on politics, policy, and innovation in higher education.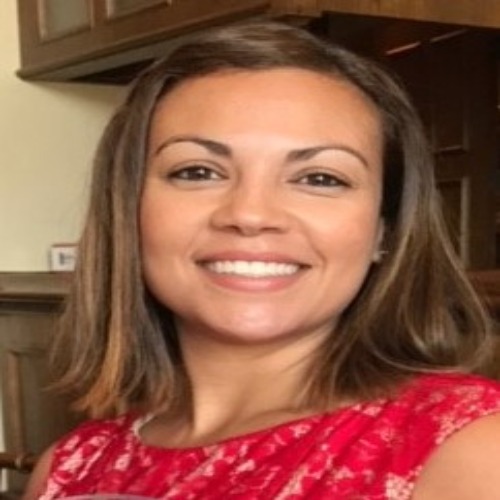 Zoé Colón
Parramore Education and Innovation District Community Partnerships Manager
Zoé Colón comes to UCF with nearly twenty years' experience managing community based programs in the areas of social services, workforce development, children's enrichment programs, and youth development, serving predominantly low income communities of color in New York and Florida.  She manages a planning grant from Helios Education Foundation that aims to strengthen a community-centered educational ecosystem to ensure that every individual in the Parramore communities excels from cradle to career. In her role at UCF, she coordinates and facilitates major institutional stakeholder and community meetings to engage in the project's strategic planning process.
Zoé is the former Director of Florida and Southeast Operations for the Hispanic Federation where she provided technical assistance to nonprofit service organizations and managed programs targeting the Latino and low income population in Central Florida.  She served as the Executive Director of the Community Resource Center, one of the leading immigrant services organizations in Westchester County for six years. The organization's budget and services doubled under her leadership, securing grants from the Ford Foundation and county, state, and federal grants for the first time in the organization's history. She is the former Director of Children's Programs at the George Washington Carver Center, in Port Chester, NY, where she managed regulated and high quality educational and enrichment out-of-school programs for children and their families.
Zoe has a Bachelor of Arts from Barnard College of Columbia University where she studied Psychology and Urban Studies with a concentration in Political Science.  She attained a Master of Public Administration specializing in non-profit management and policy public from New York University's Robert Wagner School of Public Service.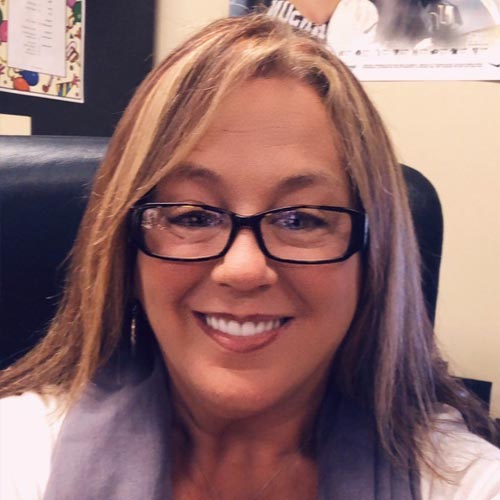 Amy L. Swinford
Administrative Coordinator
Amy Swinford joined the UCF Center for Higher Education Innovation in October of 2015 and serves as its Senior Administrative Assistant. She supports the Director of the Center for Higher Education Innovation and the University Alliance Fellow and Assistant Director of the Center for Higher Education Innovation.  Amy undertakes a wide range of administrative tasks and special projects, including Helios Education Foundation, Paramore Education & Innovation District, The Bill and Melinda Gates Foundation, university commencement ceremonies, and the Florida Board of Governors.
Amy has been with the Office of the President since June of 1999.  She served in that office as the Senior Administration Assistant to the Vice President and Chief of Staff.  Her duties included supporting the University Board of Trustees and its committees, commencement ceremonies, and Florida Board of Governors.
Amy has lived in the Orlando area for 23 years with her family.  Her daughter, Lauren, is currently a student in the Nursing Program at the University of Central Florida.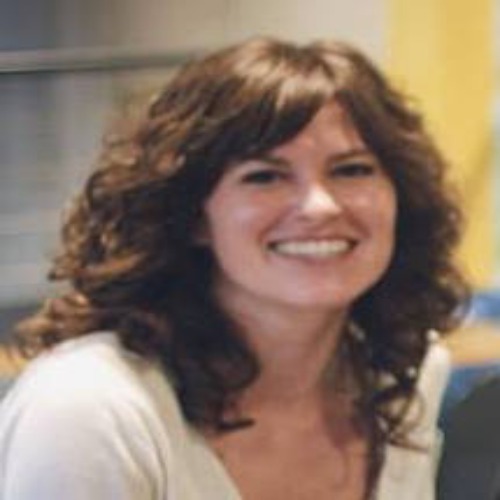 Katherine Philp
Parramore Education and Innovation District Research Program Manager
Katherine Philp, Graduate Research Assistant for the Parramore Education and Innovation District, is pursuing her doctorate in education at the University of Central Florida. Her research aims to better understand the role of relationships and social networks in after-school programs serving at-risk youth, to ultimately explore ways to leverage connections that can promote equitable access to educational opportunities for marginalized students.
An experienced educator, Katherine has held teaching and leadership roles in a variety of settings, including public schools, out-of-school-time programs, and institutes of higher education, both in the U.S. and abroad. Currently, she serves as the Assistant Director of New Image Youth Center in the Parramore community of downtown Orlando, an after-school and summer program for K-12 youth. As a member of UCF's Parramore Education and Innovation District Project, Katherine is excited to join a diverse team of individuals committed to supporting the educational needs of the students and families of Parramore. Katherine received her Bachelor of Science at Cornell University. She also completed a Master of Arts in Teaching and a Master of Public Health at the University of Pittsburgh.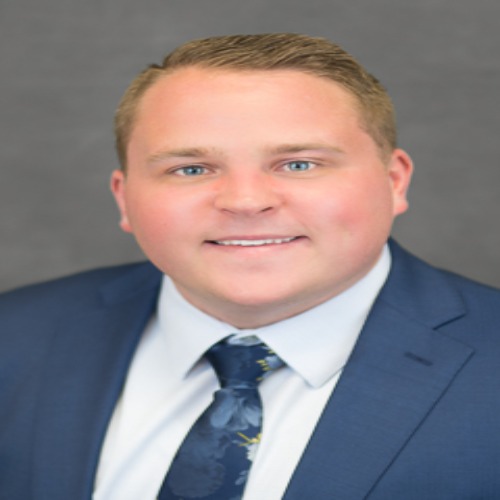 Colin Byard
Assistant Director and University Innovation Alliance Fellow
Colin is a strategic thinker and executor who is committed to ensuring that students of diverse backgrounds are able to succeed in higher education.  A native of Indiana, Colin relocated to Florida with his wife to pursue work at the University of Central Florida.  Colin is a two-time graduate of Indiana University, with a Bachelor's in Philosophy and Religious Studies, and a Master's in Higher Education and Student Affairs.  Colin began his career at UCF by working in the Department of Housing and Residence Life.  As an award-winning professional in Housing and Residence Life, Colin focused his time in developing systems to improve job placement for student staff members, providing social justice education, and developing curricular initiatives to lead to increased student retention.  These experiences led Colin to develop passions in redesigning student service experiences, studying the effects of co-curricular learning, and ensuring quality career outcomes for students.
In his role as an Assistant Director in the Center, as well as a Regional University Innovation Alliance (UIA) Fellow for the "Bridging the Gap from Education to Employment" project, Colin seeks to use Human-Centered Design principles to inspire professionals at UCF and Georgia State University to think about innovative ways to improve student success.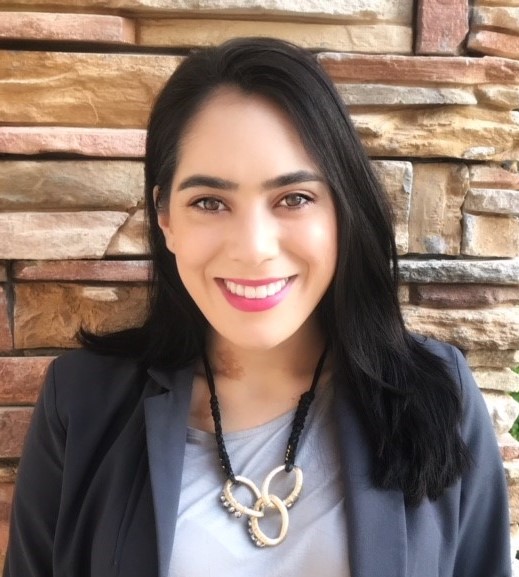 Mitzy Gonzalez
Assistant Director and University Innovation Alliance Fellow
Mitzy González, is a Central Florida native and is excited to be back in her home state and join the Knight family. She is a passionate advocate for equity and inclusion in higher education with a special focus on first generation and minority students and their support systems. Mitzy earned her Bachelor of Arts from the University of South Florida where she studied International Relations with a concentration in Public Health. She also completed a Masters in Social Work from the University of North Carolina at Chapel Hill. Prior to her time at UCF, she served as an Assistant Director in the Office of Undergraduate Admissions at UNC Chapel Hill where she was able to inspire and educate students and communities on the oftentimes daunting college search and application process. Her work in clinical social work and undergraduate admissions helped her realize that the current system of higher education needs improvement if we want to ensure equity and access to all students. Mitzy identifies as a reflective practitioner and hopes to continue bridging her clinical social work experience with her passion for higher education.
In her role as Assistant Director in the Center for Higher Education Innovation and the University Innovation Alliance (UIA) Fellow at UCF she will engage in critical work to help identify new student success solutions, scale proven innovations, and communicate and diffuse outcomes across the institution and UIA. She will support a range of projects in the Center including the UIA Monitoring Analytics to Promote Success (MAAPS) Grant and Completion Grant.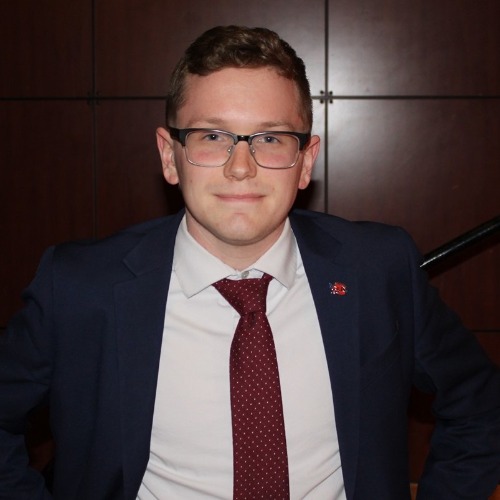 Darren Pikul
Intern for Higher Education Innovation and Policy
Darren Pikul comes to the Center for Higher Education Innovation from Florida Atlantic University (FAU). He is currently in the Higher Education Leadership program at FAU. Darren's main interests are higher education policy, student success, and effective strategic planning. He will be working in CHEI as the Intern for Higher Education Innovation and Policy.
Darren brings a wide of range of experiences with him to UCF. He holds an Associate's Degree in Business Administration from Onondaga Community College and a Bachelor's Degree in Communication Studies from SUNY Oneonta. While at both institutions, he competed in collegiate tennis and was a SUNY Chancellor's Scholar-Athlete award recipient in 2016. While at SUNY Oneonta, Darren interned in the Vice President for Student Development's office and founded the college's Off-Campus Task Force, which refined community standards amongst students in the city of Oneonta and opened the door for a successful town-gown relationship with the college and the city. During his time at FAU, Darren has worked in their Office of Government Relations and the Office of the Provost. Darren is also the Director of the Graduate & Professional Student Association at FAU. Darren is looking forward to working at UCF this summer for the chance to explore his passions and contribute to the innovative UCF student success environment.
DeShawn Chapman
Parramore Education and Innovation District Education Programs Manager