Launched in 2014, the UIA is a national coalition of 11 public research universities committed to increasing the number and diversity of college graduates in the United States. In collaboration with the President, Provost, and Vice President for Student Development and Enrollment Services, the Center facilitates UCF's relationship with the UIA and manages UIA scale projects in collaboration with our 10 partner institutions. Learn more about UIA initiatives on our project page.
---

Led by the Bill & Melinda Gates Foundation, the Frontier Set is a collaborative of over 30 institutions, state systems, and intermediary organizations committed to eliminating racial/ethnic and socioeconomic disparities in college access and attainment. UCF has been a member of the Frontier Set since its inception in 2015.
---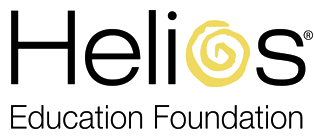 The Helios Education Foundation works to enrich the lives of individuals in Florida and Arizona by creating opportunities for success in postsecondary education. We are proud to work with Helios to develop the Parramore Education and Innovation District and improve college access and attainment for children in urban Orlando.
---