Living in Orlando
---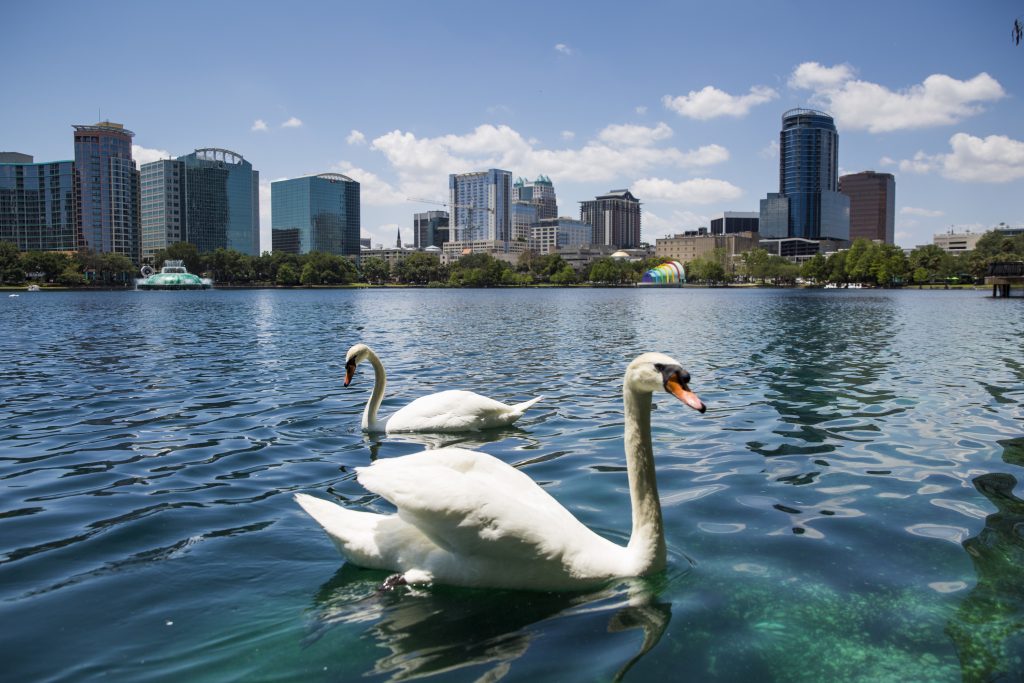 Fast Facts About Orlando
U.S. state: Florida
City size: 287 km2
Population: 2.7 million people (metropolitan area)
Demographics: White: 41%, African American: 28%, Hispanic: 25%, Asian: 4%
Average temperature: 15°C in January, 25°C in May, 27°C in September
---
Popular Attractions
You will never be bored at UCF. Sometimes you need a break, luckily Orlando is home to lots of fun, inspiring and exciting things to see and do. Take advantage of the weather and spend the day at an amusement park. Eat your way around the world without ever leaving town. Or feed your brain and soul with science, art, and music. Check out some popular activities below to get started on experiencing the best of Orlando.
Walt Disney World Resort Orlando
Magic Kingdom Park: Go on dozens of rides and say hi to Disney characters.
Epcot: It's like a trip around the world, under the sea and into outer space.
Disney's Hollywood Studios: All about Star Wars, Pixar and other famous movies and television experiences.
Disney's Animal Kingdom Theme Park: The place to see exotic animals and Broadway-style shows.
Universal Orlando: Must-experience theme parks for your favorite movies and for Harry Potter fans
Universal's Islands of Adventure: Rides and shows based on comic books and other imaginative stories.
Universal Studios Florida: Jump right into the action with rides inspired by Transformers, Despicable Me and other Universal Pictures movies.
Wizarding World of Harry Potter: Two theme parks dedicated to everyone's favorite magician? Yes and yes.
Universal's Volcano Bay: Cool off at this water park full of fun rides in a tropical island atmosphere.
Exploria Stadium: Orlando City MLS Soccer team, events and more
Amway Center: Orlando Magic Professional basketball, music concerts and more
International Drive: Fun attractions, delicious food and more
Lake Eola: Small lake and park in downtown Orlando with boat rentals, events, live performances and more.
Cocoa Beach: Sun, swimming and sand close to Orlando
Travel and Transportation
Big University in a big city can get intimidating, but it's easy to get around in Orlando. You can get across town, across the country or around the world with just a little effort. Orlando's convenient public transportation, airports and more make it easy and effortless.
---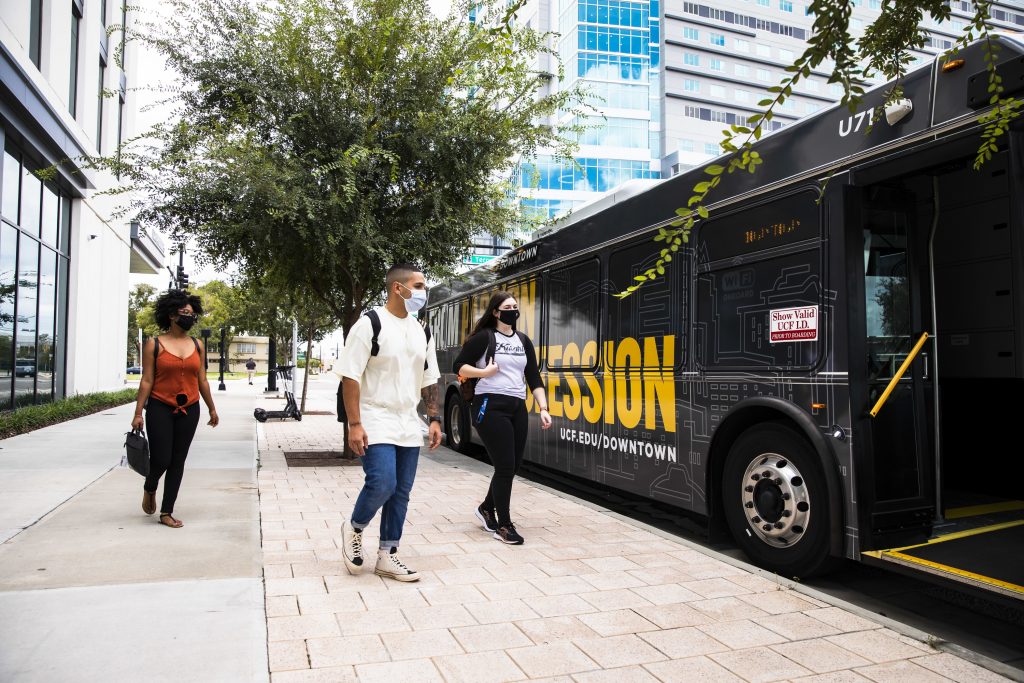 Orlando Public Transportation
LYNX: LYNX offers local bus service with 80+ routes throughout Orlando. You can get a LYNX bus pass at the SGA Ticket Center or online.
KnightLYNX: This safe and reliable public transportation option is available Friday and Saturday nights from 8 p.m. to 3 a.m. KnightLYNX covers the UCF campus and surrounding area and is free for UCF students with a campus ID card.
Biking: Grab your helmet and explore beautiful Orlando in cycling style. If you do not have your own bike, Orlando has a bike share program.
---
Airports, Trains and Buses
Orlando International Airport (MCO): Modern airport just 20 minutes from UCF. Service includes nonstop flights to 51 international and 76 U.S. destinations.
Orlando Amtrak train station: Amtrak, the United States' national train service, stops at a station 1.2 miles from downtown Orlando. Ride down to Miami or up to Washington, DC.
Orlando Greyhound bus station: Greyhound provides coach bus service to more than 3,800 destinations around the United States. The bus station is 3 miles west of downtown Orlando.
---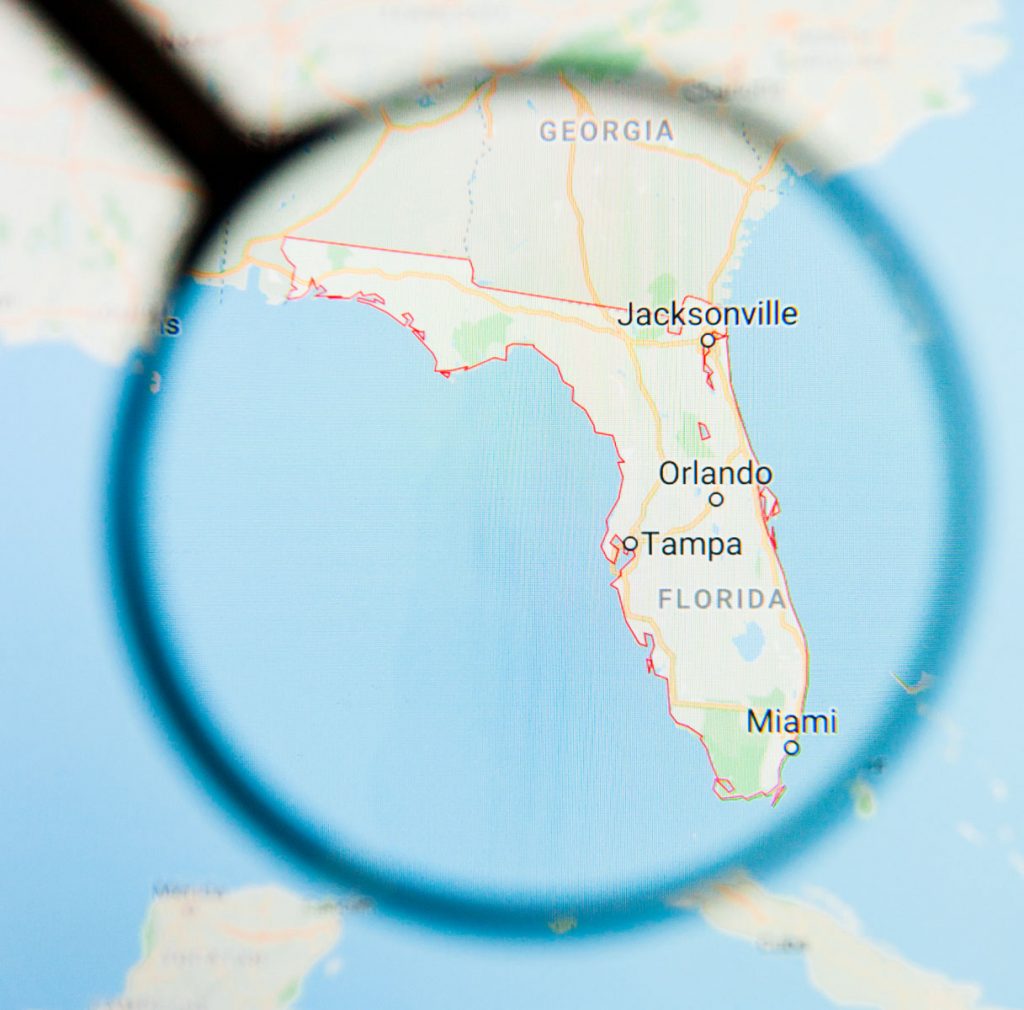 Traveling to Other Cities
Florida is known for great beaches, delicious food, and other thrilling amusement parks. You can experience other local Florida cities that help define the FL culture just within a couple of hours.
Tampa, Florida
Travel by car: 1.5 hours. Train or bus: 2 hours.
Tampa is home to Busch Gardens Tampa, an amusement park with an African safari theme. Because Tampa is on the west coast of Florida, the nearby town St. Petersburg has amazing beaches with warm ocean water. You can also watch professional baseball, American football and ice hockey games. Hungry yet? Try a Cuban sandwich, invented in Tampa.
Miami, Florida
Travel by car: 4 hours. Bus: 4.5–7 hours. Airplane: 1 hour.
Exciting Miami is one of the U.S.'s biggest cities. You can find anything here, from big music concerts to high-end shopping to amazing food from around the world (especially Hispanic food). For daytime, there are stunning beaches with even more stunning people on them. And when the sun goes down, Miami has popular clubs and other nightlife.
St. Augustine, Florida
Travel by car: 2 hours. Bus: 2-3 hours. Airplane: 2 hours.
The beautiful coastal city of St. Augustine is home to pristine beaches and centuries of history. St. Augustine is the oldest continuously-inhabited European-established settlement in the contiguous United States.