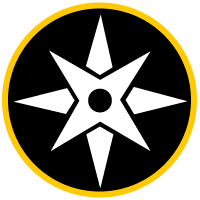 Scholars hear the term "graduate school" as a potential option after achieving their bachelor's degree, but what type of degree is obtained in graduate school?
If you are a first-generation college student, graduate school may be an extremely elusive term. Here we breakdown the various meanings of the term "graduate school" so that scholars can know if graduate school is the right path for them.
What is the difference between undergraduate and graduate education?
Graduate schools, in contrast to undergraduate studies, have more rigorous coursework and higher expectations. Graduate students spend more time reading and conducting research than the average undergraduate student. Coursework is more specialized and specific in content. For example, in the field of history, an undergraduate takes a course in African history, whereas a graduate student enrolls in a course discussing the nineteenth century slave trade in Sub-saharan Africa. Expect smaller class sizes, more in class discussions and an emphasis on gaining work experience via internships, teaching or conducting research.
A graduate school is a division of the university that offers advanced programs of study beyond the bachelor's degree. They focus on particular academic disciplines and require scholars to generate original research within their respective discipline.
What graduate degrees are available?
Graduate degrees are available in almost all disciplines and subjects. Program requirements and length vary, but tend to fall one of these three categories- master's degrees, specialist degrees and doctoral degrees. Click on the tabs below to learn about the 3 broad categories of graduate degrees.
Master's Degree
Typical master's programs last 1-2 years.
All programs require participants to complete coursework. Some require participants to complete a thesis on an original research topic, in addition to coursework, to obtain the degree.
Master's degrees can be terminal degrees for a profession, i.e. Master in Social Work (MSW) or deepen your knowledge about a specific subject to prepare you for a career or doctoral studies i.e. Master in History.
Specialist Degree
It prepares students for professional certification or licensing requirements (i.e. Ed.S. degrees).
They are earned in addition to a master's degree and require additional coursework, training or work experience.
Doctoral Degree
In graduate school it is the highest degree attainable. Students may enter doctoral programs directly after undergrad or after obtaining a master's degree. It takes 5-7 years to complete– longer in the humanities than the sciences.
Program requirements include coursework and writing a dissertation. With the dissertation, doctoral students are required to create new knowledge via independent research. Students who obtain Ph.D.s often work in academia as professors. Timelines vary, but follow the general pattern below:
Year 1-2 Doctoral students take specialized courses and may undergo lab rotations. During this time, students may serve as teaching or research assistants, in order to fund their education.
Year 2-3 Doctoral students have settled who their mentor is and take qualification exams[1]. Some programs require continued coursework after exams.
Year 3-4 Doctoral students submit and defend their proposals [2] in front of their committee. Once their proposal is approved doctoral students gain the title of doctoral candidates in their respective field. For example, a doctoral student in African history becomes a Doctoral Candidate in African History.
Year 4-7 Doctoral students gather and analyze data to write a dissertation. During this time students may work as adjunct instructors at their original institution or elsewhere. Often students join writing workshops to gain constructive feedback on completed chapters. It is also common for doctoral students to transform chapters from their dissertation into published articles, in order to become strong job candidates. Completed dissertations are submitted and presented to a committee of professors, selected by the doctoral student, in a process known as the defense. If approved by the committee, doctoral students obtain their Ph.D., becoming Dr. XYZ.
[1] Qualification Exams have different components according to discipline and institution. They assess a doctoral student's competency in research and general knowledge of existing canon in the field. Students who do not pass, may be asked to exit the program.
[2] Proposals are required for both dissertations and master's thesis. Here students outline the questions and methods they intend to pose and use in order to produce new knowledge regarding an original research topic.
Professional School
Professional School degree programs helps prepare students for a specific career. Programs are different from one another and require a different type of preparation than graduate school degrees (Master's, Doctoral, and Specialist degrees). For UCF's purpose, we decipher between Graduate School and Professional School, because there are two different offices that help with each. Academic Advancement Programs helps students prepare for graduate school, and Pre-Health and Pre-Law Advising helps prepare students for professional school.
The Pre-Health and Pre-Law Advising (PHPL Advising) office provides guidance and support to students interested in pursuing careers in the health and legal professions. Specifically, PHPL Advising provides information about the field of law and a wide variety of health-related fields such as allopathic medicine (M.D.), osteopathic medicine (D.O.), dentistry, pharmacy, veterinary, optometry, podiatry, chiropractic, physician assistant, physical therapy, occupational therapy, and public health.
The PHPL advisors guide and support students through the multiple aspects of their preparation and application with the ultimate goal of helping them become a competitive professional school applicant.
---
---
Instructions for navigation
Prepare for graduate school now by marking this topic complete: click the "Mark Complete" button below in the bottom left hand corner to keep track of the topics you've completed. Then, click the "Next Topic" button below in the bottom right hand corner to move onto the next topic within the lesson.