Integrative Academic Center for Engagement
Meet your goals with the help of advisors
Prepare for the real world by getting involved
Check to see if you're on track to meet your goals

iACE: Connecting What's Now to What's Next
What's your plan after graduation? Whether graduate school or career, the Integrative Academic Center for Engagement (iACE) will help you select experiences that will give you a competitive edge by helping you blend what you're learning in the classroom with real world experiences. Set yourself up for success by getting involved in a wide variety of opportunities such as undergraduate research, UCF abroad, internships, Knights of Distinction, graduate school prep and more.
Meet with a peer mentor today to see how you can connect what's now, to what's next.
It's time to connect what's now to what's next! Brought to you by iACE peer mentors, this workshop will provide you the opportunity to learn about research, study abroad, internships, and graduate school preparation. All workshops are held in Trevor Colbourn Hall, room 201.
Thurs 8/29, 10-11
Mon 9/9, 3:30-4:30
Wed 10/2, 11-12
Thurs 10/24, 10:30-11:30
Wed 11/13, 11:30-12:30
Mon 12/2, 3:30-4:30
iACE connects you with advisors and mentors that will help you determine the high-impact experiences that will help you gain the skills you need. 
Connect to the right experiences
Participating in high-impact practices  lets you acquire the skills that employers and graduate schools demand in a real-world.
Reflect on your experiences
It's not only important to do, but to think about your experiences and determine if you're on track to obtain your goals.
Completing an internship or co-op increases your chances of receiving a job offer prior to graduation by 33%
Nearly 50% of undergraduate researchers pursue post-baccalaureate degrees
Nearly all students participating in a study abroad program found jobs within 12 months of graduation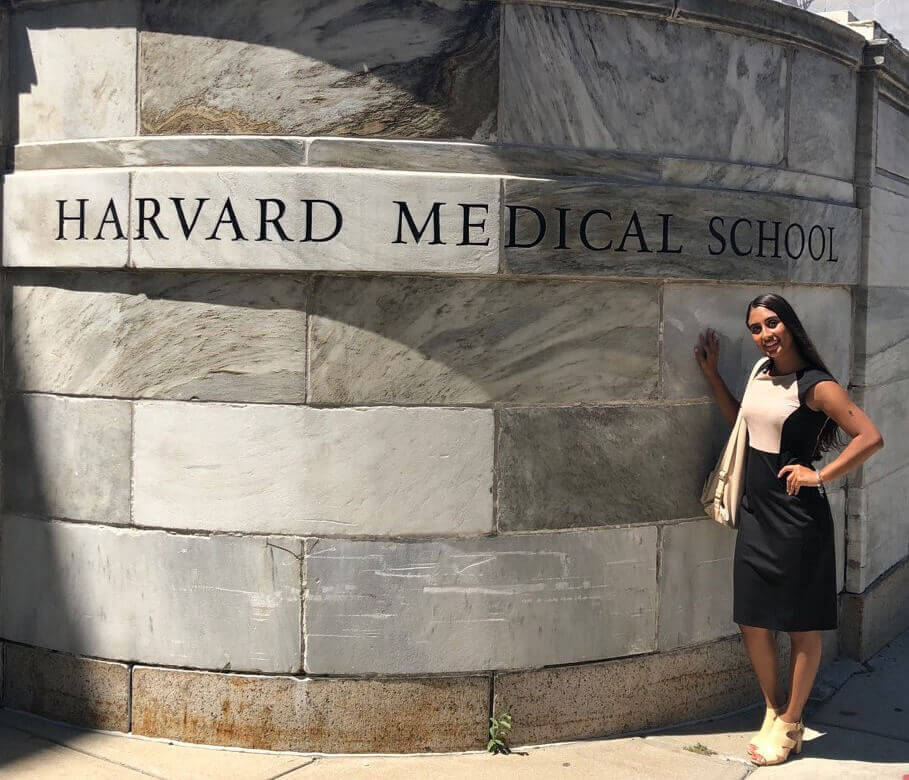 Amplify Learning with High-impact Practices
This summer Bianca Olivieri, Class of 2019, presented her research about access to kidney transplants and racial disparities at Harvard Medical School. She is just one example of UCF students participating in undergraduate research. Throughout the school year, she worked in Dr. Candice Bridge's research. Dr. Bridge is a professor in UCF's National Center for Forensic Science department. Last summer Bianca attended a summer research program at Emory University.
She wrote about her experience in her blog post, "I think this experience [participating in a summer research program] has opened doors for future collaboration and job opportunities that would not be available to me otherwise."
Events
Presented by The Pegasus Review: UCF Undergraduate Research Journal, this workshop will review the basic strategies to synthesize your undergraduate research for publication. Students who are already involved with a research project will benefit the most from this workshop. All workshops are…
Do you have a quick question? Virtually visit the Pre-Health and Pre-Law Advising office via Zoom during our drop-in hours where you will be able to speak with an advisor to ask brief questions.Pre-Health and Pre-Law Advising drop-in advising sessions will be…
Do you have a quick question? Virtually visit the Pre-Health and Pre-Law Advising office via Zoom during our drop-in hours where you will be able to speak with an advisor to ask brief questions.Pre-Health and Pre-Law Advising drop-in advising sessions will be…
Trevor Colbourn Hall
Suite 205