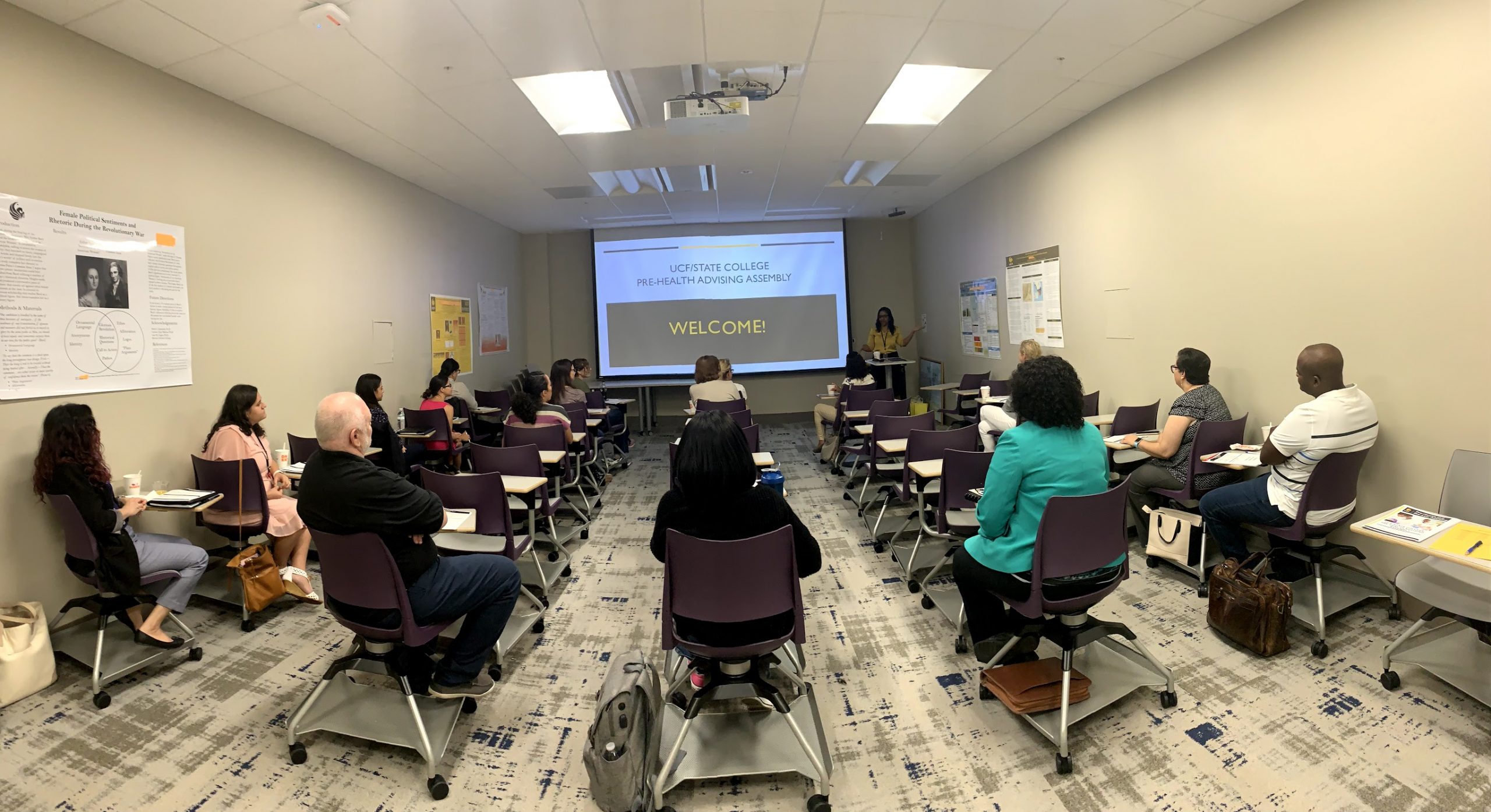 This fall, advisors from UCF's Pre-Health and Pre-Law Advising, UCF Connect, and DirectConnect to UCF partners convened virtually at the Third Annual UCF/State College Pre-Health Advising Assembly. Its focus was to help transfer students to thrive at UCF, particularly students planning to attend post-baccalaureate health professional schools.
"Applying to health professional schools is very competitive," said Dr. Erin Myszkowski, Director, UCF Pre-Health and Pre-Law Advising (PHPL). "It's critical that students transferring to UCF begin to prepare while earning their associate degree."
Kimberly Finley, UCF PHPL Academic Advisor and Chris Klinger, Valencia College Pre-Health Counselor organized the virtual event. The day centered on sharing information to help DirectConnect transfer students to develop an academic plan that will enable them to acquire the foundational knowledge and develop the skills to be successful health professional school applicants.
The virtual Assembly's agenda included presentations by USF Public Health, NSU College of Optometry, PHPL Advising updates, stress management during the pandemic, and ample time for open discussion.
Finley said, "I really enjoy hosting the Assembly each year and getting to connect with DirectConnect partners. The more we can collaborate in educating Pre-Health transfer students throughout their collegiate journey from state colleges to UCF, the better prepared our students will be."
Visit the PHPL Advising website to learn about advising support for transfer students.