2021 Application Deadline: January 6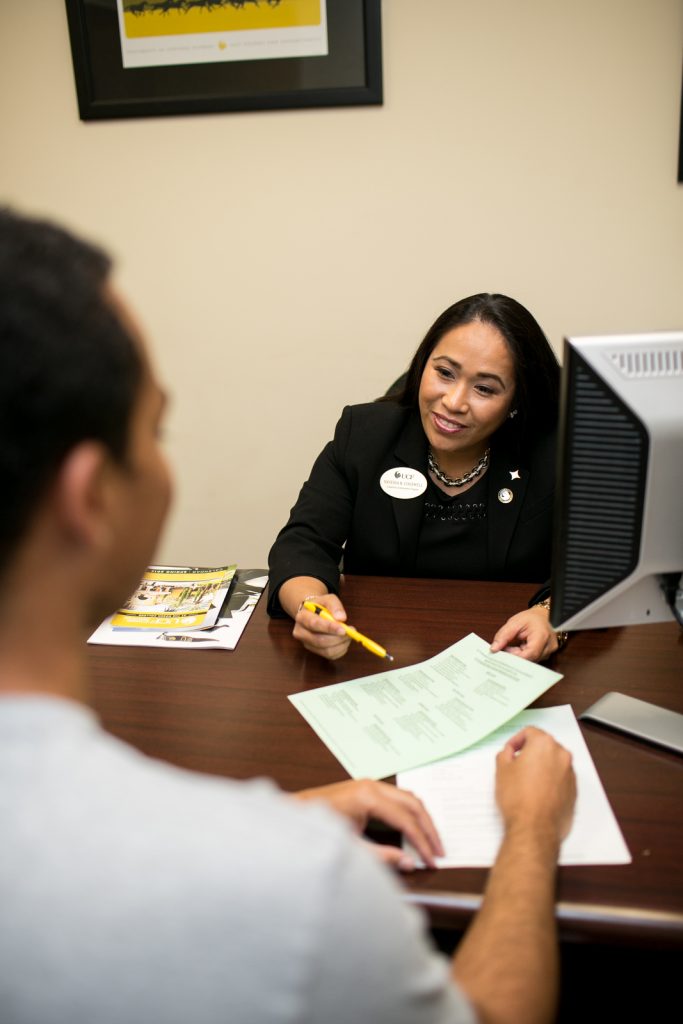 UCF sponsors the Pegasus Advisor award to recognize the outstanding efforts that UCF's professional academic advisors (out-of-unit) play in retaining students, providing accurate and timely information to students, creating a caring and supportive environment, and helping students realize their potential. One (1) award is available annually. Colleges, regional campuses, institutes, centers, and the Division of Student Development and Enrollment Services may each nominate up to two (2) out-of-unit professional academic advisors for this award.
Application and Supporting Documentation
Nominees will assume primary responsibility for preparing documentation to support their nomination. Each application must be accompanied by documentation and materials supporting the nominee's advising accomplishments. Only materials that have been consolidated and organized using Microsoft "Clickable Table Of Contents (TOC)" will be accepted as the official electronic application packet (instructions on how to use Microsoft Word TOC).
Please download this pdf for more information on applying for the Pegasus Advisor award.