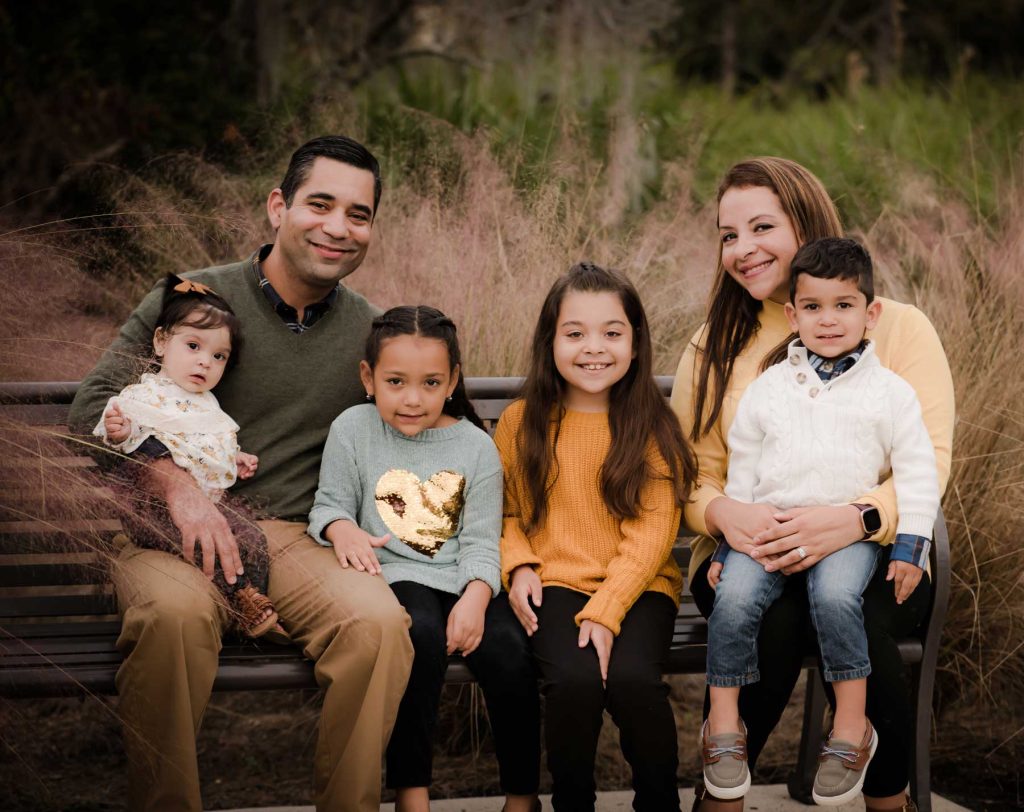 Growing up as the son of immigrants from the Dominican Republic, Michael Mendez watched his parents run the gauntlet of trying to become legal U.S. residents. After graduating from UCF in 2004 with a B.S. degree in Business Administration, Mendez decided to devote his life to helping other individuals and families navigate the fraught, confusing and often unjust world of immigration laws in America.
"It can take 20 or 30 years to work through the immigration system," says Mendez, "and that's unreasonable for a lot of people."
Now one of Central Florida's preeminent immigration attorneys, Mendez is making a positive impact not only in his chosen field, but also at his alma mater, where he serves as a member of the Student Learning and Academic Success / College of Undergraduate Studies Advisory Board.
What motivated you to specialize in immigration law?
I was born in Queens, but my parents are from the Dominican Republic, and growing up I experienced first-hand the struggles they had to go through to stay in the United States. When I was ten, we moved to Miami and then I lived in the Dominican Republic from the age of 15 to 18. Having spent my formative years in immigration hot spots, not only did I understand what it felt like to be an immigrant, but I realized that there were thousands of migrants looking for help. There are a lot of people moving to Central Florida, mainly from Latin America, and I just saw that it could be a great opportunity, considering my background and what I had to offer.
You started out in 2007 working with an established immigration law firm, but recently launched your own eponymous firm. Why did you decide to strike out on your own?
I was part of Colombo & Hurd PL for almost 15 years and focused on family immigration, which includes helping clients pursue citizenship, obtain green cards and defend against deportation. Over the last few years, the firm was evolving to focus on business immigration. My passion is helping individuals. So, I decided to start my own law firm.
There are a lot of people trying to obtain their status in this country who may have a blemish on their criminal record that could affect the outcome of their case. If they hire an immigration attorney who doesn't have any experience in criminal law, that attorney will only analyze the case in terms of immigration law. On the other hand, if they hire a criminal attorney, it's unlikely that attorney will know anything about immigration law. When I first got out of law school, I worked in the public defender's office, handling criminal law cases. So, I have experience on both the criminal and immigration sides. That means I can counsel my clients in obtaining better deals if they're facing criminal charges, or more effectively represent those with a past offense on their record in immigration proceedings.
Over time, I came to specialize in that intersection of criminal and immigration law, what I call "crimmigration." Meanwhile, my colleagues at the firm were focusing on other matters, like employment-based immigration. I decided that I wanted to keep handling family immigration cases rather than pivoting to business-related issues, and the best way to do that was to leave and start my own firm. It was an amicable split – I refer business-related cases to them and they refer family-related cases to me.
How did you end up at UCF?
After living in the Dominican Republic for a few years, my parents decided to come back to the U.S. They settled on Orlando because we have a lot of family here. That was in 1999, and we arrived here about a month into my senior year of high school. Some of my grades and class credits from the Dominican Republic didn't transfer to my high school here, so my grades coming out of high school didn't reflect my true potential. I started at Valencia College because I wasn't eligible for the financial assistance that I needed to be able to go straight from high school to a four-year college or university. It was a great experience. I lived at home, saved up, and eventually transferred to UCF.
You are a member of the Student Learning and Academic Success / College of Undergraduate Studies Advisory Board. What attracted you to that position and what do you do you do in that role?
Several years ago, I was the president of the Legal Knights alumni association. Legal Knights was a network of UCF graduates who were attorneys. We would raise money for scholarships to help students in the legal program. After a few years, there just wasn't enough funding to keep it going, but I really enjoyed helping UCF and the students. I was looking for a way to continue doing that, and the advisory board looked like a good fit.
The board offers the administration diverse perspectives on current issues to help them make better-informed decisions. Additionally, we raise money for various projects at the university.
You recently made a substantial donation to the ConeXiones program at UCF. Why do you feel it's a program worth supporting?
Money and smarts can only get you so far. There comes a point where it's who you know that gets your foot in the door. The relationships I developed at UCF are what helped me get into law school and continue to help me move my career forward. I've never forgotten what UCF did for me in that respect, and I wanted to find a way to give back to the school that would speak to that experience. ConeXiones helps Hispanic students transferring from other institutions make a seamless transition by connecting them with resources and programs tailored to their culture and community. Both my wife and I were transfer students, and we both experienced the stress of not having someone there to guide us. ConeXiones addresses that issue specifically, so it fit perfectly with what I was trying to achieve with my donation to the school.
You were a member of the Chapter 57 Review Board in Orlando for a few years. What did that entail?
The Chapter 57 Review Board hears all types of decisions made by the city of Orlando when people apply for certain licenses. For example, if someone applied for their business to be considered minority-owned and the city denied their application, we would review the applicant's claims and determine whether or not the city made the right call. I started off as a member of the board and then eventually became the chairman. The board had term limits, so after that I was done serving, but I enjoyed being able to give back to the city.
What's one policy change that you would like to see the U.S. make to immigration law?
The government needs to eliminate a set of rules known as the three- and ten-year bars. The three-year bar states that if you leave the U.S. after having lived here illegally for between 180 days and a year, you can't reenter the country for three years. Similarly, the ten-year bar says that if you live in the U.S. illegally for more than a year, you can't reenter for ten years.
We have millions of immigrants living here who entered the country illegally but have been working here, contributing to the economy and to their communities. These are good people who may have now found a legal way to return to the U.S. either through a family- or employment-based petition but cannot because if they depart, the three- and ten-year bar rules will prevent them from returning to the life they have established here in the U.S. The removal of these bars would allow these individuals to remain with their families and continue to contribute to our economy and our innovative, diverse work force.
What do you and your family like to do for fun?
My wife, Kelly, and I have four kids, and all of my immediate family lives within ten miles of us. When I was a kid, I had sleepovers with my cousins and we had big holiday parties with the aunts, uncles and grandparents. So, we try to give our kids that same experience. We spend a lot of time with the family.
I'm also an avid endurance athlete. I do a lot of triathlons. It's something I picked up on about three or four years ago and I just got hooked. It hurts and you suffer, but for some reason, I enjoy it. I think it's important that my kids see that I just don't go to work every day, come home and sit in front of the TV. I really want them to see that not only do I care about my clients, my business and my family, but also about myself and my wellbeing. If they see me doing that, hopefully they'll be motivated to be productive and active individuals.