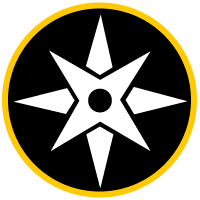 Add Value to Your Community
Purpose: This section will refresh covered information on volunteering and introduce scholars to the importance of joining student organizations to create community and network.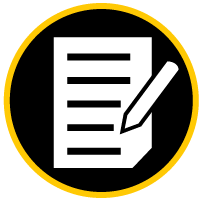 The Importance of Forming Community
It is important to know that you are more than just a student. You are a member of the community. What better way to expand your network, serve your community and learn something new than through a volunteer experience or joining a student organization. Graduate schools love to see how you collaborate and apply your skills for the good of others and your community. Make sure you are formally connecting with others in ways other than academics, like dancing or white-water rafting, through organizations.
Volunteer UCF is an institutional resource that helps students network with various non-profit entities in Central Florida. This is a great way to start getting involved in your community. For more information visit their website here. A quick google search will reveal more opportunities in your specific area. Try to find service opportunities that closely relate to your field of study, your academic goals or your identity.
UCF hosts many organizations, you are bound to find one that fits your interests. To find a complete listing of student organizations visit Knight Connect.
Note: This material is review from "Get Involved and Give Back" in the Exploring Lesson
---
Building Community through Student Organizations
This podcast will dive into the unexpected ways volunteering and participating in student organizations help us build community and discover our career paths.
Podcast Episode Three: Building Community through Student Organizations.
In this episode of Academic Advancement Programs (AAP) Grad Prep Talk, Juanes Arias, discusses his experiences being involved in a student organization, Latin Rhythm (LAR). Our guest, Juanes, is a senior, majoring in Chemistry at the University of Central Florida (UCF). Colleen Smith, a Grad Prep Advisor, interviews Juanes to learn more about how his grad school path changed because of his involvement in a student organization.
Music: "We Made It" by scottholmesmusic.com CC 2.5.
---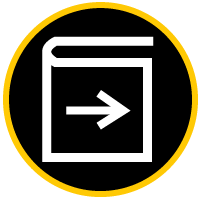 Suggested Assignment
Assignment #9
Planning to Add Value (Reflection)
Purpose: Scholars will list the names of the people that form part of their close community and reflect on what they have learned and gained from them. For assistance schedule a visit with AAP Peer Advisors.
Instructions: Planning to Add Value (Reflection)
Save Your Work: Complete the assignment by typing in the boxes in the PDF below and downloading the document for your records.
---
Instructions for navigation
Prepare for graduate school now by marking this topic complete: click the "Mark Complete" button below in the bottom left hand corner to keep track of the topics you've completed. Then, click the "Next Topic" button below in the bottom right hand corner to move onto the next topic within the lesson.