September 17 is Constitution Day and Citizenship Day (Constitution Day). This day commemorates the September 17, 1787 signing of the United States Constitution.
Join us on Friday, September 16, for our Constitution Day Fair. The event will take place in the Cape Florida Ballroom at the UCF Student Union from 2 to 3:30 p.m. and will feature:
A Constitution Day video featuring your fellow Knights
Opportunities to test your U.S. Constitution knowledge
Chances to win prizes
Answers to questions about academic resources
In addition, pizza will be served.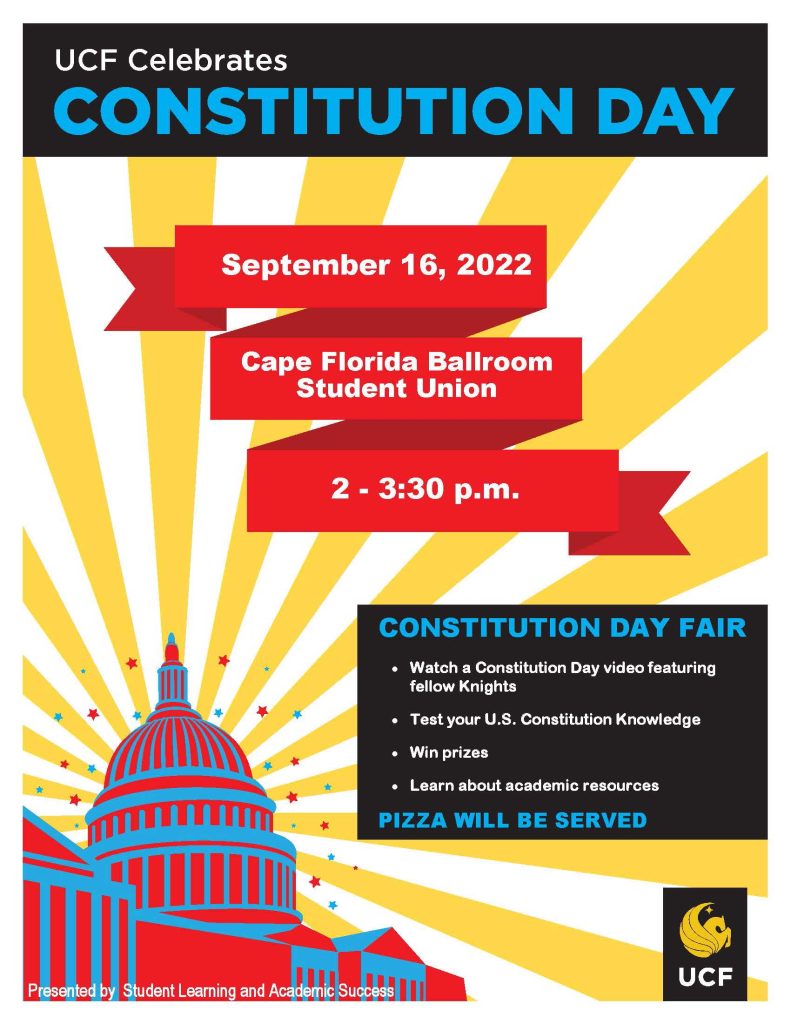 Join Us for Our Constitution Day Fair on Friday,
September 16, 2022


Want to learn more about the Constitution? At the website of the National Archives, you can view scans of the original documents and read a transcript.