Academic Resources
Offices & Services
Student Academic Resource Center
SARC helps you connect with tutors, Supplemental Instruction Leaders and academic coaches.
University Testing Center
UTC provides a wide variety of testing services for UCF students, prospective students, alumni and more.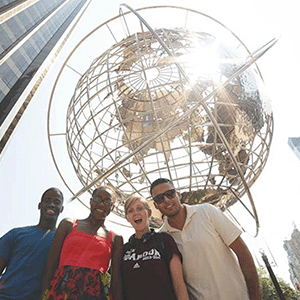 High Impact Practices
High impact practices help students to blend what they're learning in the classroom with real-world experiences. Available opportunities include undergraduate research, UCF Abroad, internships, Knights of Distinction and graduate school prep.
Students Empowering Students
We're here to help.
The goal of PeerKnights Coaching is to empower students to be strong academically and integrate into the campus community. Starting is easy:
Select an Interest Area
Make an Appointment
Meet with your PeerKnights Coach