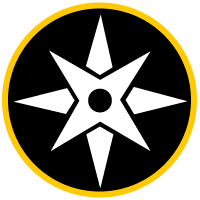 Build Your Network through Conferences and Professional Organizations
Purpose: Scholars will learn about conferences and professional organizations and their importance for building career networks and opportunities.
---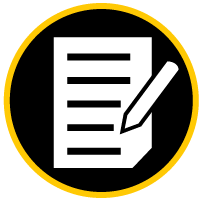 Conferences and Professional Organizations
Attending conferences and joining professional organizations is a great way to network with people in your field who can offer you opportunities and provide you with great mentorship. Creating a network of mentors is a strategic way of having a support system now and in the future. Find below great advice on how to successfully navigate professional spaces in your field.
Joining a professional organization in your field is a great avenue to meet people and gain insider information. Start with a simple google search or ask your faculty mentor about important organizations to follow. These organizations host conferences and social events where you can network and learn.
Often, professional organizations are structured according to national, local and school chapters. If there is a school chapter at UCF make sure to attend meetings and assume leadership roles that demonstrate active involvement.
---
The Art of Attending Conferences
This podcast will explain the strategies you can implement when attending conferences, like networking and funding.
Podcast Episode Four: The Art of Attending Conferences
In this episode, Academic Advancement Programs (AAP) at UCF explains the art of getting the most out of professional and academic conferences. Our guest, Stephanie Castelin, is a Psychology senior at the University of Central Florida (UCF). Sire Kassama, a Grad Prep Peer Advisor and current graduate student, interviews Stephanie to learn more about how to navigate conferences.
Music: "We Made It" by scottholmesmusic.com CC 2.5.
---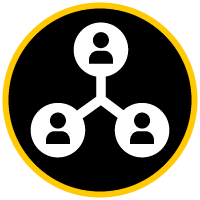 Important Links
Below are a few links to conferences we recommend if they match your field of interest.
If you do not find a conference below that is associated with your goals, speak with a faculty within your field to receive guidance on how to find out more information about the organization and/or conferences for your field.
Fall Conferences
Spring Conferences
Summer Conference
---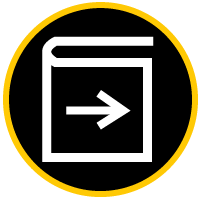 Suggested Assignment
Assignment #11
Research Professional Organizations and Conferences
Purpose: Scholars will research various conferences that are relevant to their future career field. For assistance schedule a visit with AAP Peer Advisors.
Instructions: Research Professional Organizations and Conferences
Save Your Work: Complete the assignment by typing in the boxes in the PDF below and downloading the document for your records.
---
Instructions for navigation
Prepare for graduate school now by marking this topic complete: click the "Mark Complete" button below in the bottom left hand corner to keep track of the topics you've completed. Then, click the "Next Topic" button below in the bottom right hand corner to move onto the next topic within the lesson.
If you are following the application elements curriculum, follow the Quick Learn icon to the right to the next topic in Resume/CV.
Note: For a refresher, consult the topic Engage in Research and Experiential Learning