Giants of Academia
Congratulations to our 2021 McNair Graduates
Learn more about our 2021 graduating cohort
Four AAP Scholars Named 2021 Goldwater Scholars
Four UCF STEM students were selected from a pool of 1,256 nominees across the nation and will receive 2020-21 Goldwater Scholarship Awards.
Nine UCF AAP Scholars and Alumni Win the 2021 NSF GRFP 
Congratulations to all 16 UCF Winners
Congratulations to all 2020 Graduating AAP Scholars!
Check out our list of 2020 AAP Graduate Placements!
Computer Engineering Graduate Seeks to Help Close Educational Divide for Others
Gustavo Camero, McNair Scholar, says lowering production costs of computers is key to potentially making technology more affordable for underrepresented youths. Learn more about Gustavo's plans to close the educational divide
George Walters-Marrah, McNair Scholar: From Myth to Reality
Until George Walters-Marrah '20 went into a UCF lab for the first time, he didn't know if scientists existed. The first-generation college graduate will continue being one at Stanford this fall. Read more about this extraordinary McNair scholar

McNair Alumni Awarded 2020 Ford Fellowship
McNair Alumn Heidi Waite was awarded the 2020 Ford Foundation Pre-Doctoral  Fellowship. Congratulations Heidi!
McNair Scholar Wins 2020 Goldwater Competition
Congratulations to Ashley Santana for being selected as a 2020 Goldwater Scholar! Click here to learn more!
Six AAP Scholars Receive the 2020 NSF Graduate Research Fellowship
Congratulations to all of the AAP alumni and scholars who won the 2020 NSF GRFP competition!
George Walters-Marrah, Life Sciences – Biochemistry, McNair
Bridget Vincent, Life Sciences – Evolutionary Biology, RAMP
Adam Searles, Geosciences – Marine Biology, RAMP
Victor Rodriguez, Social Sciences – Engineering and Public Policy, McNair
Debraliz Isaac-Aragones, Engineering – Mechanical, McNair
Carla Garcia, Social Sciences – Political Sciece, McNair

Honorable Mentions:
Julissa Burgos, Life Sciences – Microbial Biology, McNair
Courtney Astore, Bioinformatics and Computational Biology, RAMP Alumn

McNair Student Researcher Developing VR to Help Students Tour Graduate Schools
Digital media meets computer science to help low-income and first-generation students who may not be able to visit schools. Read more about Isaiah Morales' work
McNair Scholar Wins the 2019 Ford Fellowship
Congratulations to Gisselle Pombar for being awarded the 2019 Ford Foundation Pre-Doctoral Fellowship! Giselle is the first UCF student to win this competition!
Seven AAP Scholars Win the 2019 NSF Graduate Research Fellowship!
Congratulations to all the recipients and honorable mentions!
Desia Bacon, Psychology, McNair Alumn

Minh-Chau Le, Engineering, RAMP
Michelle Gaynor, Life Sciences – Evolutionary Biology, RAMP
Sire Kassama, Life Sciences – Genetics, McNair
Gisselle Pombar, Chemistry – Chemical Catalysis, McNair
Tristan Reynoso, Mathematical Sciences – Applied Mathematics, McNair
Elizabeth Wait, Chemistry – Chemical Theory, Models and Computational Methods, RAMP

Two AAP Scholars Receive Frost Fellowship
to study at University of Oxford
Michael Dieffenbach (RAMP) and Joey Velez-Ginorio (McNair) were awarded the 2018 Frost Fellowship, which will fund them to pursue a one year master's degree at the University of Oxford. Click here to learn more.
---
AAP Scholar Awarded 2018 Goldwater Scholarship
George Walters-Marrah, a McNair Scholar, was awarded the prestigious Goldwater Scholarship. Minh-Chau Le, RAMP Scholar, received an honorable mention from the scholarship program. Click here to learn more.
---
Three UCF McNair Scholars Win 2018 NSF GRFP
On April of 2018, three McNair Scholars from the University of Central Florida were awarded the National Science Foundation (NSF) Graduate Research Fellowship.  More than 12,000 applications from across the country were received by the National Science Foundation and only 2,000 awards were offered.
The NSF Graduate Research Fellowship Program recognizes and supports outstanding graduate students in NSF-supported science, technology, engineering and mathematics disciplines who are pursuing research-based masters and doctoral degrees at accredited U.S. institutions. The program's purpose is to ensure a diverse population among the scientific and engineering fields. Benefits include a three-year annual stipend of $34,000, a $12,000 annual cost-of-education allowance, international research and professional development opportunities.
Two of the UCF McNair scholars awarded are current UCF undergraduate students, and one is a UCF McNair Program alumni. Joey Velez-Ginorio graduates this year with his bachelor's degree in Computer Engineering and will be pursuing his doctoral degree in order to continue his research in Artificial Intelligence. Sarah Davenport will also be receiving her bachelor's degree this Spring in Anthropology and plans to enroll at Brown University this upcoming Fall semester. Geena Ildefonso is a second year doctoral student at Vanderbilt's Mathematical Biology  doctoral degree program.
Joey Velez-Ginorio credits the McNair Program's emphasis on preparing scholars for fellowships for his winning NSF application. He notes, "I knew well in advance that the NSF GRFP was something I would apply for, because I had seen other McNair cohorts before me prepare for the application. In the Fall semester of my senior year, the program placed me and my peers in a writing course meant specifically to prepare students for the NSF GRFP application and other fellowships. The course helped me pace my writing in a healthy way, provided writing strategies, and offered feedback on each of my drafts — in addition to translating my informal understanding of the NSF GRFP's review criteria towards a more targeted and formal understanding".
Beyond the impact that the program had on their preparation for fellowship applications, all of the recipients emphasized the important role that the AAP Office and the McNair Scholars played in their successful journey towards graduate school. Geena Ildefonso shared: "The AAP office and staff helped me find my purpose. I found their office when I was a sophomore at UCF, and my life was not going on the right track. My brother and father both had cancer, and I was trying to work three jobs to help support my family. I withdrew from classes, I felt lost. Becoming a part of the McNair program gave me a home away from home. I had a place where I felt safe, where I could go to whether things were good, or bad. They helped me get back on track with my school and made it so that I only had one job to work, and that was conducting research which I Ioved to do. My parents never went to college, and because of the McNair program, I was the first in my family to graduate college."
In addition, Sarah Davenport articulated that the guidance and support she has received through the McNair Scholars Program inspires her to give back and create a more equitable society, "Being a McNair Scholar, to me, means that I now have the support to achieve my greatest goals and, more importantly, it means that I have a responsibility to mentor and set a legacy for other underrepresented people who wish to pursue higher education. Just like Dr. Ronald E. McNair, the actions I take now are greater than myself and this particular time in history; I see myself and the work I do as part of a larger history of people of color who are working toward expanding equity and diversity in higher education."
Since 2007, eighteen UCF McNair Scholars have been awarded the NSFfellowship. The program sends special thanks to Dr. Laurie Pinkert, Assistant Professor of Writing and Rhetoric at UCF, for her amazing work developing and teaching the McNair NSF GRFP course this past year.
UCF McNair Scholar Winners, Current Graduate Institutions, and Year Awarded:
Sarah Davenport, Brown University (2018)

Joey Velez-Ginorio (2018)

Geena Ildefonso, Vanderbilt University (2018)

Antonia Bass, University of Pennsylvania (2017)

Stephanie Matos, Virginia Polytechnic Institute and State University (2017)

Samantha Mensah, Universityof California Los Angeles (2017)

Serenela Pelier, University of Florida (2016)

Monica Thomas, Duke University (2013)

Tatiana Viecco, Cambridge University (2013)

Lilian Milanes, University of Kentucky (2012)

Christina Restrepo, University of Central Florida (2012)

Elise Hernandez, University of Michigan (2011)

Rene Diaz, Georgia Tech University (2010)

Keon Vereen, University of Washington (2010)

Anamary Leal, Virginia Polytechnic Institute and State University (2010)

Roberto Miguez, University of Michigan (2009)

Melonie Sexton Williams, Vanderbilt University (2009)

Enrique Ortiz, University of Central Florida (2007)
---
UCF McNair named finalist for the Excelencia
in Education's Example of Excelencia awards
The McNair Scholars Program at the University of Central Florida is a 2017 finalists for the Excelencia in Education's Example of Excelencia awards.  Examples of Excelencia is a national initiative that recognizes effective evidence-based practices that advance Latino student educational achievement. UCF was one of 19 finalists selected out of 161 programs from 25 states, Puerto Rico, and the District of Columbia.
The UCF McNair Scholars Program, first funded in the fall 2003, assists its participants in gaining admission to graduate programs leading to a doctorate.  Over half of the students who have participated in the UCF McNair program identify as Latino; 100% of them completed a bachelor's degree, and 81% enrolled in post-baccalaureate programs. Among Latino participants, there are 11 National Science Foundation Graduate Research Program Fellowship Recipients, two Florida State University System Frost-Oxford-Scholarship Recipients, an Udall Fellow, and a Goldwater Fellow.
"We are humbled and honored to receive this recognition," said Michael Aldarondo-Jeffries, Director of the UCF McNair Scholars Program. "We are dedicated to helping them reach their academic goals. Our Latino/a scholars have exceled, and we look forward to continue to see them thrive in graduate school and beyond. We know that this program not only impacts their lives, but also their families and communities, and we are privileged to be a part of it."
Stephanie Quiles-Matos is in her second year in the Doctoral Program in Engineering Education at Virginia Tech. When asked how the McNair Program assisted her, Stephanie emphasized the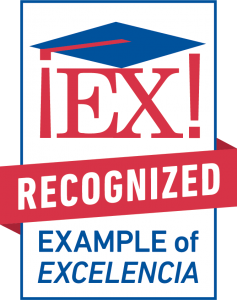 importance of the personal and graduate school preparation support the program provided. Quiles-Matos stated, "Honestly, I would not even be in graduate school without the support and mentorship that the McNair Scholar program provided me. As a McNair Scholar, I was encouraged to participate in research, a concept I was unfamiliar with as a first-generation student. The McNair team helped me realize, that even as a non-traditional student, I could achieve my goals of graduating college and going onto graduate school."
Laura Puentes transferred to the University of Central Florida from Valencia College, she never dreamed she would one day be accepted into Oxford, one of the most prestigious universities in the world.  As one of the 10 State University System students in Florida selected to receive a Frost Scholarship, Puentes will be awarded full funding to attain her Master of Pharmacology degree at the university in England.
Puentes' ultimate goal is to work in the biotech industry and develop biological therapeutics that can specifically target diseased tissue or tumors without affecting healthy organs. After she completed her degree at Oxford, Puentes went on to enrolled in the pharmacology Ph.D. program at the University of Pennsylvania.
Puentes was born in Bogota, Colombia.  During her time as a McNair Scholar she was encouraged to apply for summer research opportunities and was selected to participate in the Leadership Alliance internship at Brown University.  She credits the McNair Scholars Program for presenting her with opportunities to grow as a student and build her confidence.  "Through the McNair Scholars Program and with the immense guidance of everyone in it, I was able to not only set out a plan that would eventually lead me to graduate school," she said, "I was also able to learn something truly unique about myself: to not be afraid to dream big."
---
Publications
2020 McNair Graduate and Summer Placements
2019 McNair Scholars Graduate and Summer Placements
2018 McNair Graduate and Summer Placements
2017 McNair Graduate and Summer Placements