Guide to Grad School is designed to specifically aid first-generation, low-income, or students underrepresented who are interested in pursuing graduate school at their own pace.
There are two options for online graduate school preparation lessons, Guide to Grad School and Pre-Grad Knights. These online resources provide students with in-depth information about every step of the application process and provides guidance as to what students need to do to become strong graduate school candidates.
Guide to Grad School  will be available to students via application in Fall 2020 and is created for students to explore the lessons when it's convenient for them.
Interested students can click the button to the right to fill out the interest form or email aap@ucf.edu to meet with an AAP staff member to discuss their fit for the program.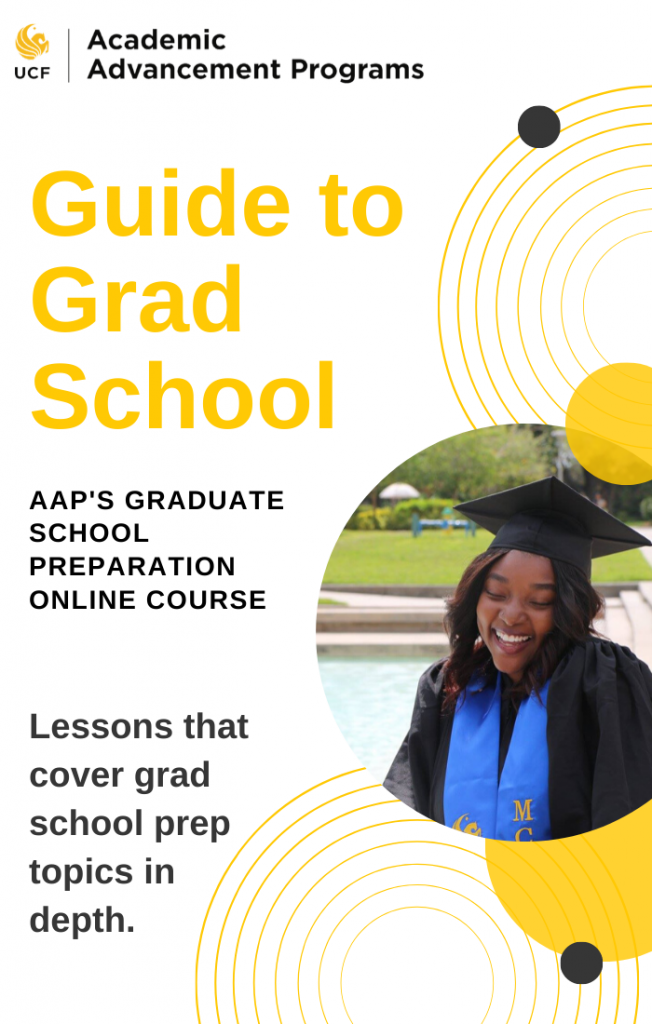 *The Online Grad School Prep Modules are funded through a QEP Grant