In Memoriam to Dr. O. M. "Budd" Berringer
UCF's First Pre-Health Professions Coordinator
1981-2002
This webpage is a tribute to Dr. O. M. "Budd" Berringer, a mentor, advisor, friend and family man who lived each day to the fullest, as he believed "we are never promised tomorrow."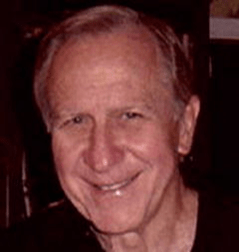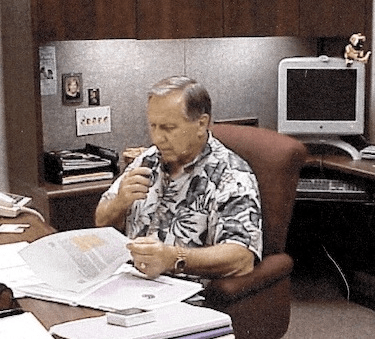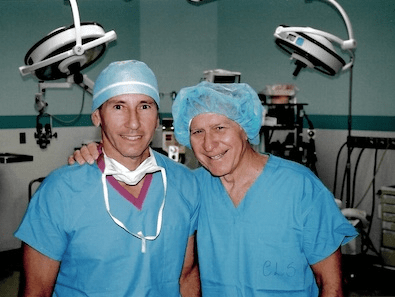 Dr. "B," as he was affectionately called by his students, was born in Sykesville, Pennsylvania. He was the third of four children born to Orville and Anne Berringer. He earned his B.S. in Health Education at Lock Haven State College, Lock Haven, Pennsylvania. He began his career as a high school teacher in Central Pennsylvania. Following completion of a tour of duty in the military, he enrolled in graduate school at Florida State University (FSU) and obtained a M.S. At the conclusion of his thesis defense, he was awarded a faculty appointment at FSU. Shortly after joining the faculty, he began doctoral studies at the University of Oregon. After several summer sessions and a year in residence, he was awarded a Ph.D. in exercise sciences with an emphasis in anatomy.
Dr. "B" taught undergraduate human anatomy, graduate primate anatomy, and gross human Anatomy before being invited to join a select team of faculty serving at the center for an innovative medical education model, The Program in Medical Sciences. The program involved the selection and instruction of first-year medical students who completed their basic medical sciences (first-year of medical school) at FSU before transferring to the University of Florida College of Medicine to complete clinical training. Dr. Berringer served as the initial Associate Director for Student Affairs and taught gross anatomy to first-year medical students for nine years. He was the recipient of numerous service awards and outstanding teaching awards.
Dr. "B" joined the faculty at the University of Central Florida in 1981 as a Pre-Health Professions Coordinator, a position he held until his untimely passing in November 2002. In addition to serving as the Director of the Pre-Health Professions Advisement Office (PHPAO), he held a faculty appointment in the department of Molecular Biology and Microbiology as a full professor.
Dr. Berringer's philosophy of advising was always to "tell it like it is." As a result, he was often described as straightforward and direct. He chose to sacrifice short-term, superficial popularity for long-term respectability. He wanted to be known as a person you could go to for sound advice, a person you could trust, and a person who could maintain confidentiality. He wanted to be described as an individual who…"if he tells you something, you can just go to the bank with it!"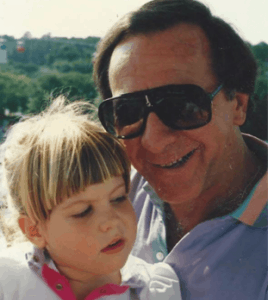 First and foremost, Dr. "B" considered his most important roles to be those of dad to his two children, Jennifer and Chad, and loving spouse of Lynn M. Berringer, M.D., a popular pediatrician who practiced in Orlando. "He considered his life a gift from God," said Dr. Lynn Berringer. "And he considered his family the most precious part of this gift."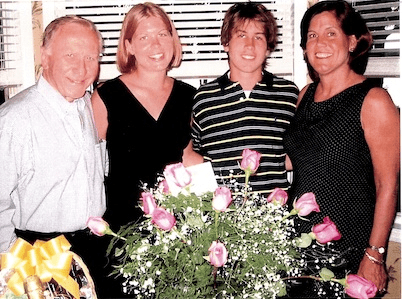 Susie Yantz, Sr. Admissions Specialist in the PHPL Advising Office, was privileged to have worked alongside Dr. "B" for over seven years up until his unexpected passing. Upon her arrival in 1995, she fell in love with the pre-professional student population and was in awe of Budd's relationships with his students and advisees, even those who had left UCF for professional schools.
Yantz said that even as UCF was growing by leaps and bounds, Dr. B made it a point to take a picture of every student in his classes, and had them write their names on the back of the photo. He was determined that they not become just a nameless face in a sea of students, but always tried to insert that personal touch.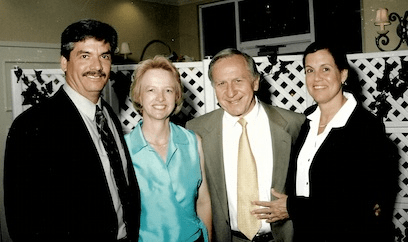 Dr. "B" used to say, 'People won't always remember what you said, but they will always remember how you made them feel.' Well…I can tell you that he made ME feel extremely valued in my role in his professional life! His day-to-day optimism, unconditional love for his family, and zest for life truly inspired my own attitude and thinking. I will always feel blessed to have known Budd Berringer."