By Kimberly Schneider | August 25, 2021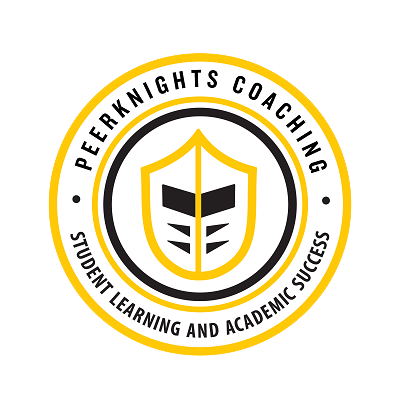 Student retention, progression, and graduation is a top priority for UCF. The Division of Student and Learning and Academic Success created the PeerKnights Coaching Program to support this goal. The program launched in Fall 2020, and its purpose is to help undergraduates make the most of their time at UCF.
The PeerKnights Coaching Program supports the plan that students develop with their academic advisors. Students meet with a peer coach who will help them explore academic and professional opportunities and connect them to university resources and services. They will meet with the same coach every two to three weeks during the academic year.
The academic advising community is essential to the success of this program. Please refer students who would benefit from academic support, assistance making campus connections, participating in high-impact practices, and getting involved with UCF programs and opportunities. Students can email PeerKnights@ucf.edu or call 407-882-0359 to get started.
Visit the PeerKnights Coaching program page to learn more.