What is Academic Advising?
Academic Advising is a collaborative relationship between you and your advisor. Your advisor will assist you with your educational, career, and personal goals by helping you understand University policies and procedures, major requirements, and campus resources. Your advisor will guide and support you as you make decisions about majors, course selection, campus involvement, and preparation for graduation.
Connecting with your academic advisor regularly is important to your success in college! You should plan on meeting with your advisor once per semester.
Advising Organization
---
UCF Advising Model
Although academic advising is decentralized across the University, each college has a central advising office that is also supported by professional or faculty advisors in schools and departments. This model allows advisors to specialize in their major, program, or area of expertise, leading to better guidance for schedule planning, academic support, career preparation, and staying on track to graduate.
Every undergraduate student in a declared major has a college advising office assignment. Each college has its own structure for how the professional or faculty advisors in the schools and departments will support students on their path to graduation.
Students who are undeclared are assigned to work with an advisor in the Knights Major Exploration and Transition Center (KMETC). Students who are exploring majors may also work with KMETC.
Additional advising offices serve specific student populations, in conjunction with their assigned advising office.
Advising Responsibilities
Expectations of Advisee
Know who your advisor is and how to contact them
Take initiative in seeking advisement each semester
Schedule an advising appointment regularly, and arrive at the advising appointment on time
Come to advising appointment prepared to openly and honestly discuss major requirements, academic policies and procedures, course selection, and any issues that may impact academic success
Be an active participant in the academic advising experience and educational experience at UCF
Access planning tools (myKnight Audit and Pegasus Path) before making important academic planning decisions
Ask for clarification if advisors use language or terms that are unfamiliar, or if you have specific concerns
Update your information, including UCF email address, phone number, and mailing address in your myUCF portal
Accept responsibility for academic personal growth and success as well as for decisions and consequences
Register online through myUCF during your scheduled appointment time
Become knowledgeable about policies, procedures, and requirements of the university (review catalog, academic handbooks, department checklists)
Consult with an advisor about schedule changes, late add/drop, changing major, withdrawing from college, and changing catalogs
Use the resources available on campus to enhance your college experience
File an "Intent to Graduate Form" on your myUCF account by the end of the term prior to the term in which graduation will occur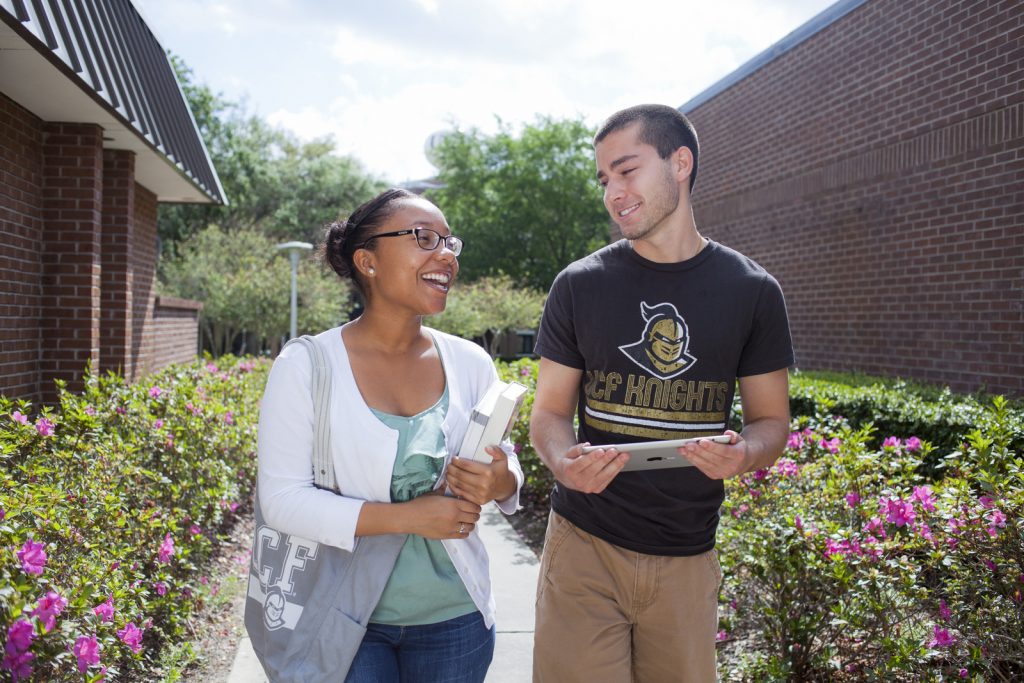 Expectations of Advisor
Relay adequate and accurate information about program requirements, academic policies, procedures, and academic standards
Help students define and develop realistic goals and determine their specific needs based on this information
Respect student opinions and concerns and give honest feedback to assist them in making decisions and solving academic-related issues
Provide information and tools for students to complete academic processes (i.e. course selection, change of major/minor, add/drop, withdrawal, intent to graduate, forms, etc.)
Respond promptly to student questions and concerns
Refer students to available campus resources
Be accessible to assist students with program planning that is consistent with the students' abilities and interests
Keep documentation and records on student appointments