Advising Updates Forum
Tuesday, April 18, 2023
9:00 am – 3:00 pm
Virtual Forum
The Advising Updates Forum provides advising professionals from UCF colleges and departments, as well as State and Community colleges, with up-to-date information on upcoming changes to academic programs and university policy.
Program Overview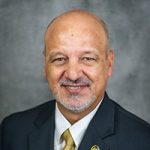 Program Welcome
Dr. Paul Dosal
Senior Vice President for Student Success
University of Central Florida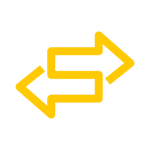 Transfer Partnership Updates
Updates on transfer student initiatives with UCF Connect, UCF Online, and the College of Undergraduate Studies.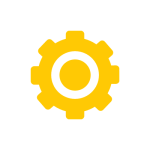 Specialized Advising Updates
Updates on specialized advising with the Knights Major Exploration and Transition Center, Pre-Health and Pre-Law Advising, and the Office of Military and Veteran Student Success.
College Program Updates
Academic program and policy updates from the undergraduate college advising offices.
Registration Details
Invitations to register for the Advising Updates Forum will be distributed to the UCF advising community and State College partners by March 1, 2023. After this date, if you did not receive an invitation and you would like to attend, please contact the UCF Advisor Training and Development team for registration information.
The forum will be facilitated through the Zoom Webinar format. Zoom meeting information will be provided following the completion of event registration.
All participants must individually register in advance.
---
For registration questions and other inquiries related to the forum, contact
Advisor Training and Development Team
Student Success and Advising
Division of Student Success and Well-being
Program Agenda
Access the full program agenda with presenter information, presentation copies, and additional handouts.

Program Welcome: Dr. Paul Dosal
---
Transfer Partnership Updates
UCF Online
UCF Connect
College of Undergraduate Studies
---
Specialized Advising Updates
Knights Major Exploration and Transition Center
Pre-Health and Pre-Law Advising
Military and Veteran Student Success
---
College Presentations
College of Sciences
College of Arts and Humanities
---
---
College Concurrent Session #1
College of Business Administration
College of Community Innovation and Education
College of Nursing
---
College Concurrent Session #2
College of Engineering and Computer Science
College of Health Professions and Sciences
College of Undergraduate Studies
---
College Concurrent Session #3
College of Medicine
CREOL, The College of Optics and Photonics
Rosen College of Hospitality Management