Benefits
Lower your overall tuition/educational expenses.
Lower your student loan debt.
Maximize your financial aid by meeting state scholarship and other financial aid degree progress requirements.
Fast-track your path to employment/graduate school.
Establish early earnings & savings as opposed to paying tuition.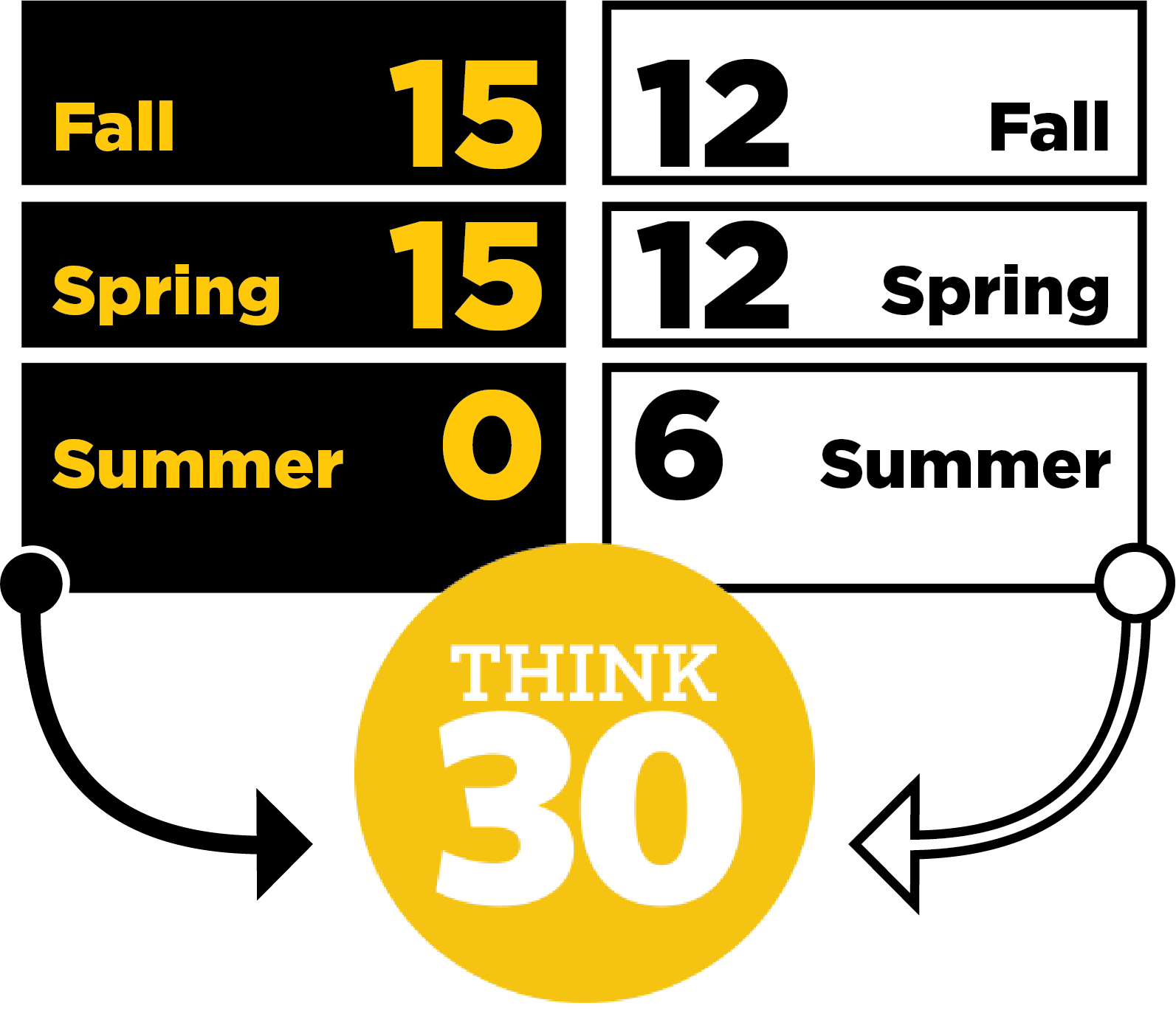 HOW TO THINK 30
Your time at UCF is what you make of it. Explore and declare a major, and engage in learning experiences, such as internships and study abroad.
Reach out to Financial Aid to learn how to finance your college education. If you graduate in four years, you'll avoid unnecessary classes and excess credit hour charges. Plus, you'll be able to take out fewer student loans.
Earn your bachelor's degree in four years and start your career or continue on to grad school. It will help increase your lifetime earning potential.
THINK 30 SCHOLARSHIP
The Think 30 Scholarship acknowledges and rewards UCF students who successfully complete at least 30 credit hours during each year. 2021-22 scholarship information will be available soon.