By Vanessa Blackmon | June 1, 2022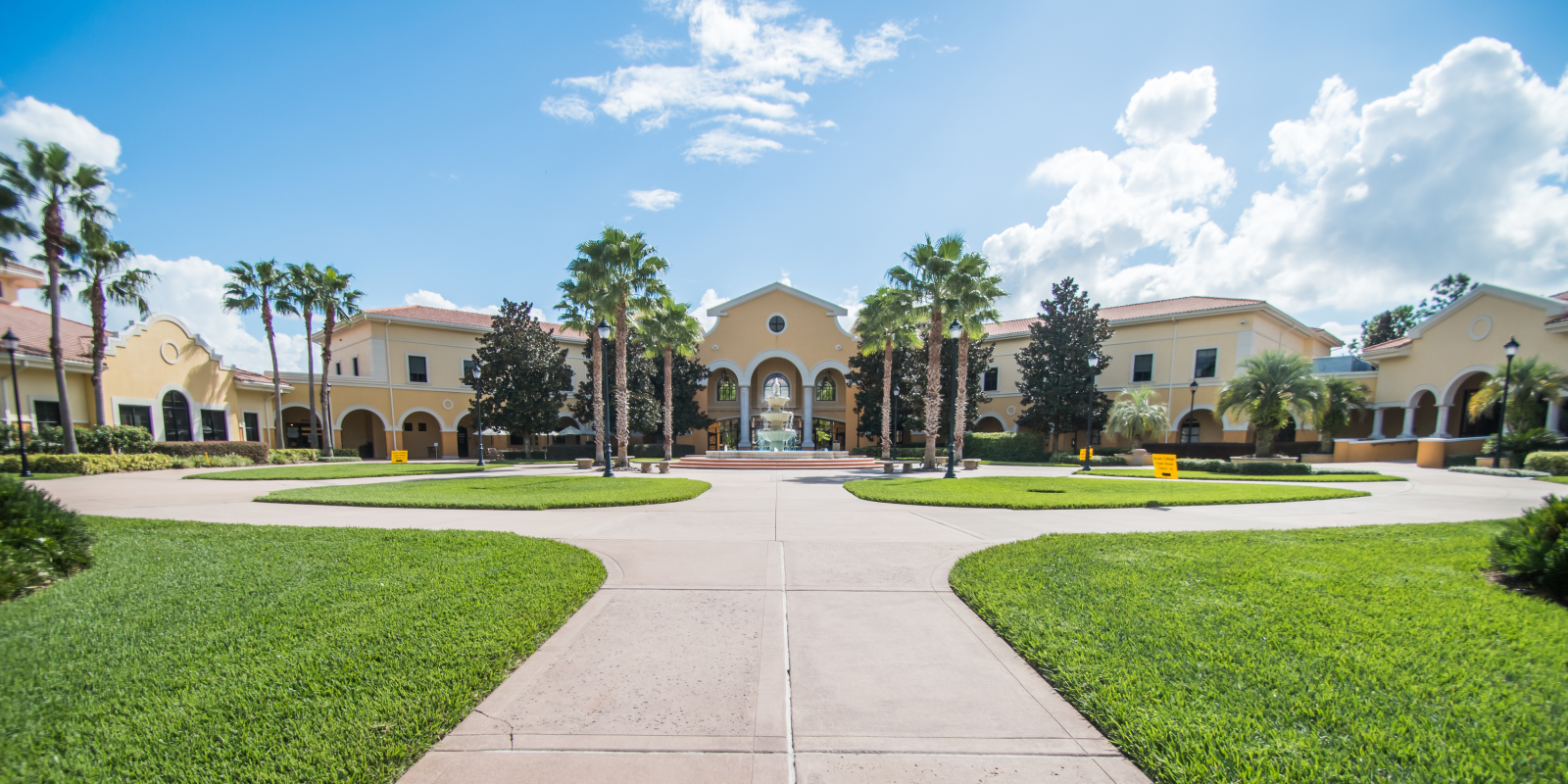 As the first mentoring program at the UCF Rosen College of Hospitality Management, the Peer Outreach Mentoring Program (POMP) is committed to enhancing the overall collegiate experience of our students and empowering them to take advantage of attending one of the highest-ranked hospitality programs in the world. Building a supportive network involving faculty, staff, campus-wide resources and industry partners has strengthened the skillsets of our student body and has been the foundation to POMP's success in retention and persistence. This proven success has led to the facilitation of over a dozen presentations at State, Regional and National Conferences through NACADA, the Global Community for Academic Advising. Along with these achievements, POMP has been honored with the 2012 UCF Judy Boyte Innovation Award, the 2016 FLACADA Exemplary Practice Award, and the 2017 NACADA Outstanding Advising Program Global Award.
Since its inception in 2011, POMP has been a key resource for Rosen College students who are academically at-risk, on academic probation, or readmitted after academic disqualification. Due to the success of those students, the program transitioned to also target new students and then promoted to all Rosen College students who wished to be further involved on campus. Since then, the program has rapidly grown and has impacted over 1,000 students during the course of 10 years. As the program developed, it became evident that this high-impact experience continued to be sought after by students, leading to participation doubling within the last five years.
POMP is unique in that the members, fondly known as POMPers, have a plethora of opportunities to truly invest in the program, creating an environment of partnership, community, and pride. It also fosters self-efficacy and leadership skills. It promotes campus engagement, allowing them more exposure to networking, team building, and diversity while providing a platform to make a positive difference. One example of POMP's impact was demonstrated through Rosen College's first Knight-Thon Team, the Rosen College Miracle Makers. Knight-Thon is the largest student-run philanthropy benefiting the Greater Orlando Children's Miracle Network and UCF had already been participating for almost 20 years when POMPers launched its first team. Within two years, the Rosen College Miracle Makers received the "Rising Knights" Award for having the highest percentage increase in fundraising and in its third year of participation earned the "Highest Fundraising Team" contributing over $36,000 to this amazing cause.
This is just one of the legacies that POMPers created during their time at the Rosen College. It is our program mantra "Bloom Where You Are Planted" a quote by Saint Francis de Sales, that motivates POMPers to seek opportunities to leave a legacy and become their best selves while helping their peers to better themselves no matter the obstacles or current circumstances. The pursuit of enhancing the collegiate experience of our students through mentorship has consequently affected persistence rates at the College despite POMP not being a funded program. In reference to Table 1, persistence is measured by the student re-enrollment from Fall to Fall, including students graduating before the next Fall. In the last five years, students have persisted at or above 92% since 2015 through POMP. Within the same academic years, University persistence rates ranged from 88.1% to 90.4% and College persistence rates ranged from 90.9% to 92.8%.
On average, POMP has outperformed the College's persistence rates by 4.76% and the University's persistence rates by 7.22% over the last five years, which demonstrates the impact of a peer mentorship program on student success.
| Population | 15/16 | | 16/17 | | 17/18 | | 18/19 | | 19/20 | |
| --- | --- | --- | --- | --- | --- | --- | --- | --- | --- | --- |
| | N | % | N | % | N | % | N | % | N | % |
| UCF Overall | 54,527 | 88.1 | 55,783 | 88.1 | 56,974 | 88.8 | 58,903 | 88.8 | 59,485 | 90.4 |
| Rosen College | 2,866 | 91.1 | 2,878 | 90.9 | 2,873 | 92.9 | 2,906 | 91.7 | 2,836 | 92.8 |
| POMP | 38 | 92.1 | 48 | 100 | 68 | 95.6 | 76 | 96.1 | 85 | 96.5 |
Table 1: Comparison of Undergraduate Persistence to the Next Fall: University, College, and Program Results
Through the investment of past, present, and future members, the inception of POMP is a legacy that I am building at UCF as the Director of the program. As quoted by Lin Manuel Miranda, "What is a legacy? It is planting seeds in a garden you never get to see." Ten years ago, POMPers laid down the seeds to build a foundation for POMP's success. Now, POMPers have cultivated those seeds to "Bloom Where They Are Planted" and will continue to plant new seeds for future generations to leave their legacy.