By Julie Kephart
September 8, 2022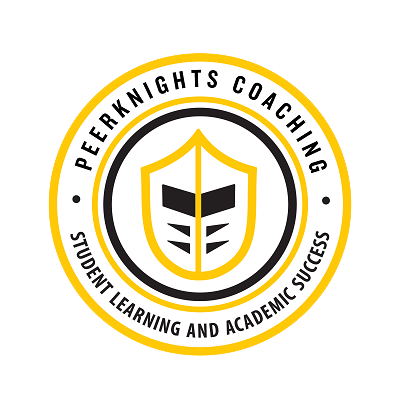 PeerKnights Coaching, within the Division of Student Learning and Academic Success, welcomed 55 new and returning coaches for the Fall 2022 semester. PeerKnights Coaches are undergraduate and graduate students who help students navigate UCF. Coaches help students build academic skills, connect with campus resources, grow campus involvement, and more. Coaching appointments can be virtual or in-person at UCF Main Campus and UCF Downtown. New coaches spent the week of August 15 in training in partnership with UCF Online and are excited to meet with students this fall.
SLAS has coaches working in various capacities this fall semester to support student success.
Transition support for both FTIC and Transfer students
Identifying High Impact Practices (HIP) to help students build a strong portfolio
Major Exploration through the Knights Major Exploration and Transition Center (KMETC)
Pre-Grad Coaching through Academic Advancement Programs (AAP)
Academic Coaching and Engagement with the Student Academic Resource Center (SARC)
Founded in 2020, Dr. Kimberly Schneider and her team have expanded the program over the past 2 years. What started off targeting incoming first-year and transfer students now has specialty coaching units that provide coaching to all UCF undergraduate students. Focusing on academic success, coaches meet with students to set academic goals, discuss study habits, share opportunities, and create goals to meet students' needs. All UCF students are welcome to schedule an appointment through MyKnight STAR.
Students can also visit the PeerKnights Coaching Program website and view the Coach Biographies to identify which coach will be the best fit and use their Personal Availability Link to schedule a meeting!
If you have questions or are interested in learning more about PeerKnights Coaching, please contact Julie Kephart, Program Coordinator at Julie.Kephart@ucf.edu or PeerKnights@ucf.edu.