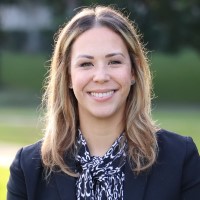 I'm excited to be joining the new and innovating Academic Advocacy Team to help support students achieve their academic success at the University of Central Florida.
With more than 11 years of experience as an education professional, I feel a strong connection to higher education's mission of enhancing educational, economic, and cultural vitality by providing exemplary learning opportunities for the diverse communities. I earned my Bachelor's Degree in Business Administration and Management at Columbia College and am currently seeking my Master's Degree in Educational Leadership at University of Central Florida. Since 2005, I have served in a variety of roles within the functional areas of Administration, Admissions, Financial Aid and Academic Affairs at Seminole State College, Valencia College, and UCF. My experience working at the state college level has given me valuable insight into obstacles our transfer students may face. My goal as an Academic Advocate is to help students navigate their major successfully and meet their academic goals.
Let's work together to ensure your academic progress is smooth and successful.