Apply for Knights of Distinction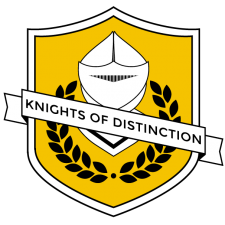 We accept applications on a rolling basis. Apply now!
Degree-seeking undergraduate students who are enrolled in at least 1 academic credit hour of coursework during Fall and Spring semesters and have a cumulative GPA of 2.75 or higher may apply for the Knights of Distinction program.
Applying for the Knights of Distinction program is easy! Simply fill out the online application form available below and submit the required documentation.
You are required to submit the documents listed here with the application form found at the bottom of this page in order to be considered for admission:
1. Completed copy of the Milestone Checklist

2. Resume or CV

3. Graduation intention date (Semester/Year)

4. A copy of a current degree audit to verify your cumulative GPA

We accept applications on a rolling basis! The Knights of Distinction Team will review and evaluate applications throughout the semester. Notification of admittance will be sent to your Knights email address.
Once admitted into the program, you must attend a Knights of Distinction Initial Orientation Session where you will be provided with important information about the program's resources, required assignments, and expectations.
Questions about the application process should be sent to  KnightsofDistinction@ucf.edu.
Apply Now:
Knights of Distinction - Application Form
Fill out your contact information below. Please double check to make sure that the information is correct so that we can contact you if necessary.