By Jenna Nobili | June 7, 2021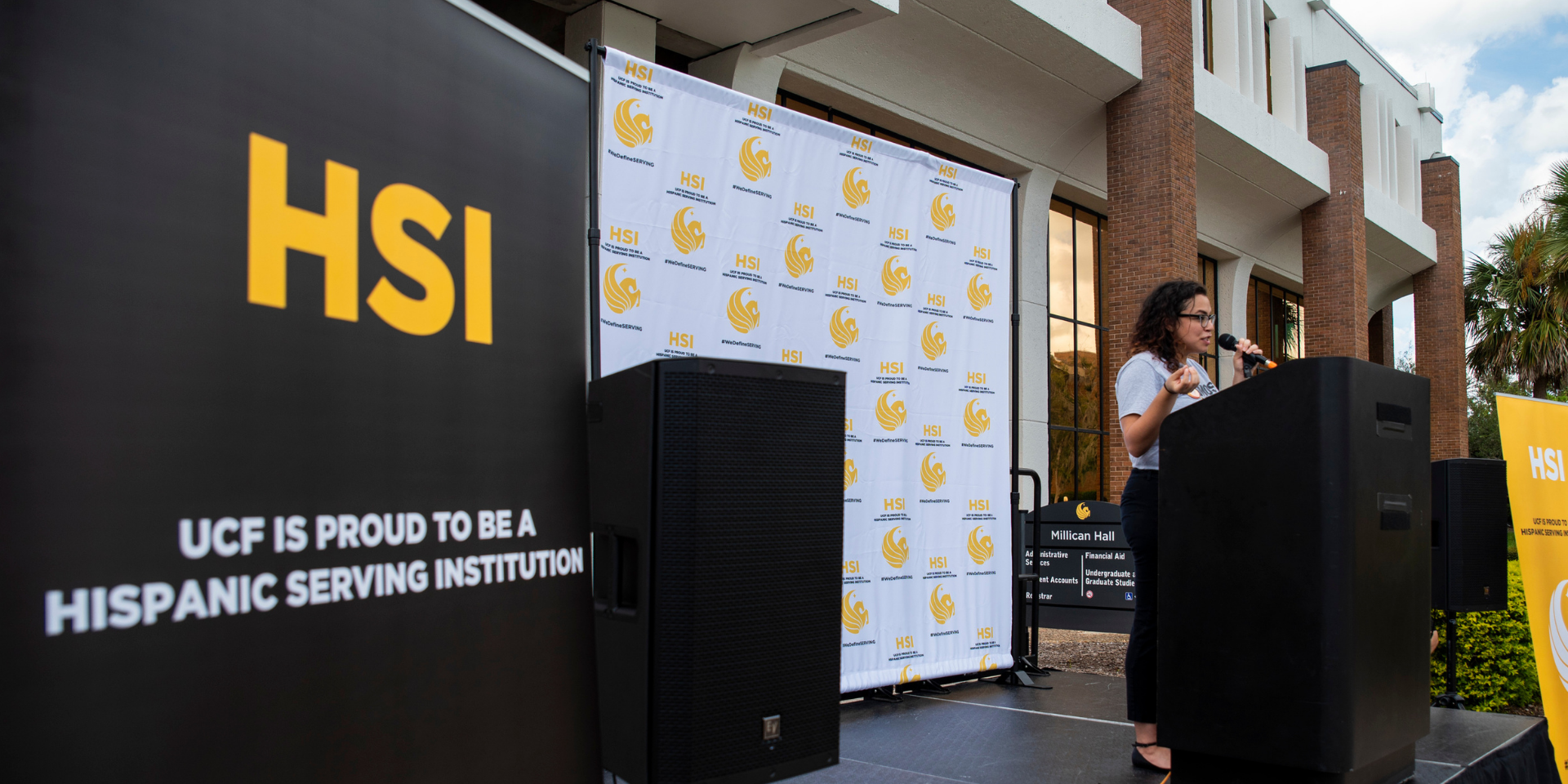 With the growth of UCF's Hispanic student population, there is often a need to provide Spanish-language services to both students and their families. As of spring 2021, 27.75%* of UCF students identified themselves as Hispanic/Latino. While several advising offices have academic advisors who can provide advising in Spanish, many advising units have started to formalize these services.
Beginning in summer 2020, Interdisciplinary Studies, within the College of Undergraduate Studies, began formally offering Spanish-language advising as an option to current and prospective students. Students can request this option when scheduling an appointment through their online appointment request form. To further expand awareness of this service, the program launched a social media campaign and four Spanish-speaking staff and faculty have added Se habla Español to their email signatures. The program also offers bilingual advising and administrative processes during "Knight for a Day" Open House events, new student orientation, and retention, progression, and graduation initiatives.
Starting summer B term, the Knights Major Exploration and Transition Center (KMETC) will begin a pilot to offer academic advising in Spanish. This service will be promoted on their website and shared with students via their newsletter.
Both UCF Connect and UCF Online have several bilingual Success Coaches who are available to conduct student meetings in Spanish. Beyond Spanish-language support, UCF Online also offers services in Hindi and American Sign Language.
Under UCF Connect, the DirectConnect to UCF program implemented a language translator on their website, making the resources available in various languages. Spanish has become the most popular language used in the translator tool, and other languages are offered as well, such as Arabic, Portuguese, Chinese, Dutch, French, and others. The DirectConnect to UCF program also provides a Spanish brochure with a checklist to help students stay on track as they prepare to transfer to UCF.
UCF Connect also established the ConeXiones program to broaden educational opportunities designed to support and enhance Hispanic students' academic attainment. The objective is to help transfer students experience a seamless transition to UCF by connecting them with culturally responsive resources that meet their needs and promote their academic success through inclusivity and equitable access. This includes connecting Hispanic students to mentoring and resources, and addressing financial and other barriers that cause attrition. Peer Coaches reach out to assist students, provide further information about the program, and send out the ConeXiones Resource Guide.
*UCF Institutional Knowledge Management, Interaction Facts- Enrollment, Updated 3/19/2021, Accessed 6/4/21