Students connect with campus resources at the 2023 Welcome Expo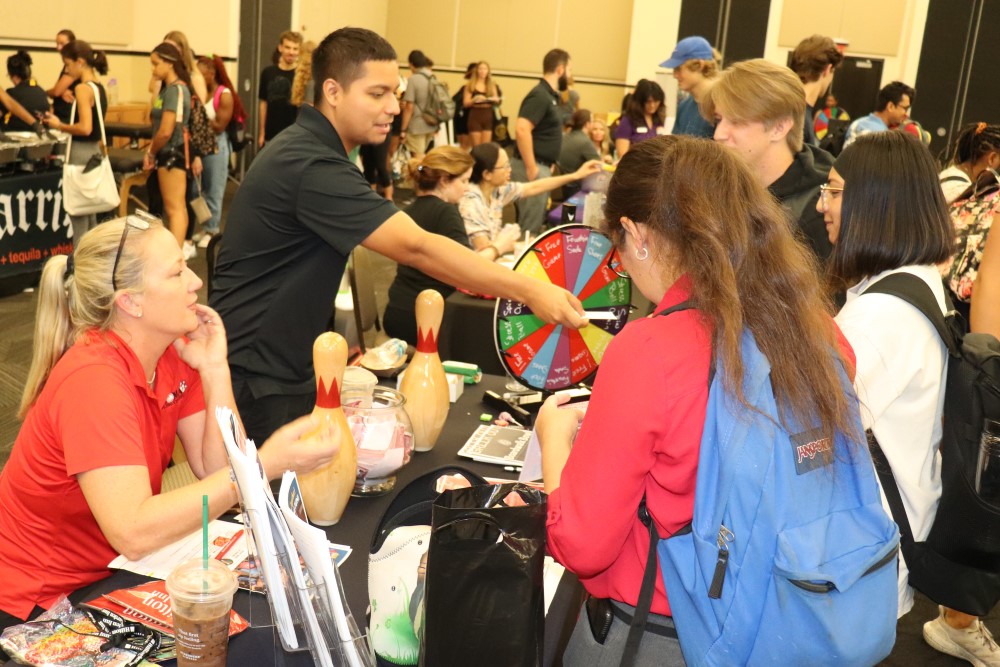 On August 23, the annual UCF Welcome Expo was held in the Pegasus Ballroom during Pegasus Palooza and welcomed over 1,400 students to the UCF campus for the fall 2023 semester.
Students were welcomed to this one-stop-shop event to gather free food, prizes, and giveaways while learning what the UCF campus has to offer. Attendees connected with over 90 campus partners and local businesses and learned about valuable resources provided by the University and the surrounding community.
Considered one of the campus's most interactive events, The UCF Welcome Expo continues to provide new and returning students with experiences that connect them to campus life, meet people, and experience all UCF has to offer!
More Stories