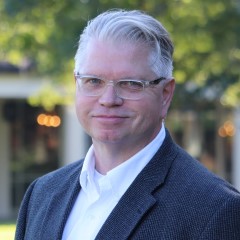 I love the challenge of assisting student to maximize their academic, personal and professional potential during their college experience with the utilization of campus resources and referrals. This is the reason I have returned to UCF to be an Academic Advocate. I have over 20 years of experience in higher education including a previous stint at UCF within their Direct Connect to UCF (2009-2013). I most recently worked at the University of Florida as an Academic Advisor/Coordinator in the Computer Engineering Department. Previous to that I worked at St Petersburg College as an Academic Advisor and Retention Coordinator for STEM and Business majors. One of my most challenging yet exciting professional experience was being the first Academic Advisor for First Year students with the inception of Florida Gulf Coast University in 1997.
I was born and raised in Upstate New York (Corning, NY) and started my professional Advising career at Mohawk Valley Community College (Utica, NY) then Hartwick College (Oneonta, NY). My wife is a Certified Nurse Midwife and a College Professor, my eldest son is a Lieutenant in the North Naples (FL) Fire Department, my Daughter (UCF Grad) is a teacher and coach here at a private school in Maitland Florida, and my youngest son is about to graduate from UWF with a degree in Cybersecurity.
I love all sports (Fan of Minnesota Vikings and Baltimore Orioles) movies, music/ podcasts (while sitting in Orlando traffic) around spending anytime I can with my family in my free time.