2020-2021 Student Undergraduate Research Council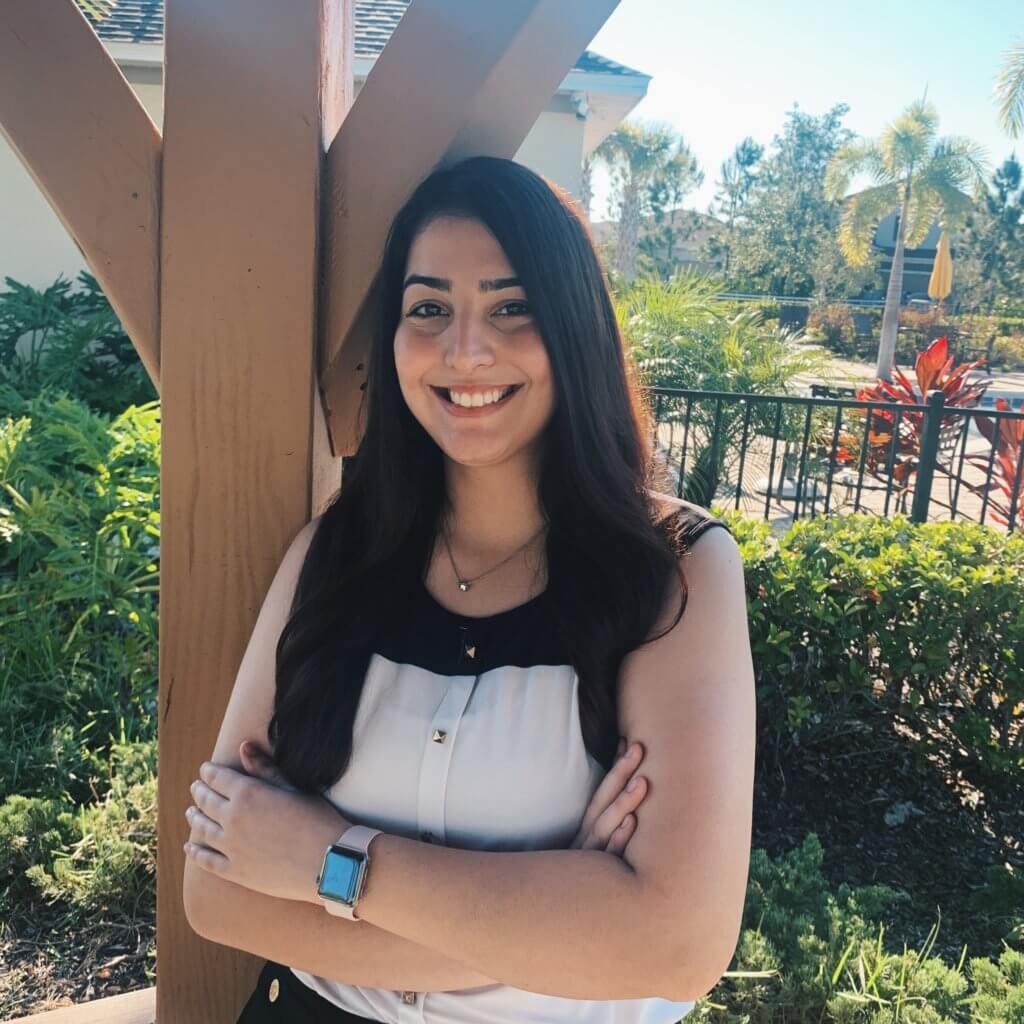 Major: Health Sciences
Research Mentor: Dr. Colby Mangum (Athletic Training)
Sarah is a Health Sciences major, pre-clinical track. She got interested in starting research after being a participant in a study, and is now conducting research herself in the Athletic Training Lab. Sarah is currently assisting on projects that involve a focus on the lumbopelvic-hip complex, muscle strength, and low back pain with the use of Electromyography and Ultrasound Imaging.
Major: Chemistry
Research Mentor: Dr. Karin Chumbimuni-Torres (Chemistry)
Omar is a Chemistry major, biochemistry track. His research focuses on the development of electrochemical DNA and RNA biosensors for the diagnosis of cancers and viral ailments. Currently, he is completing an Honors Undergraduate Thesis to detect and quantify HIV in blood samples, which is important for monitoring the effects of HIV treatment in patients.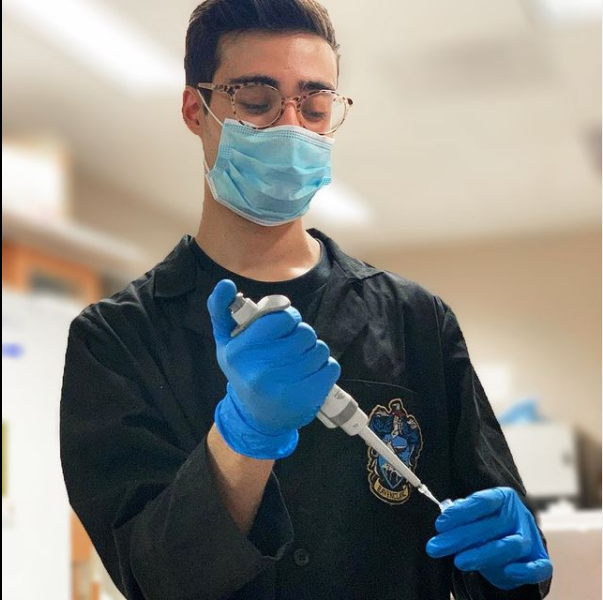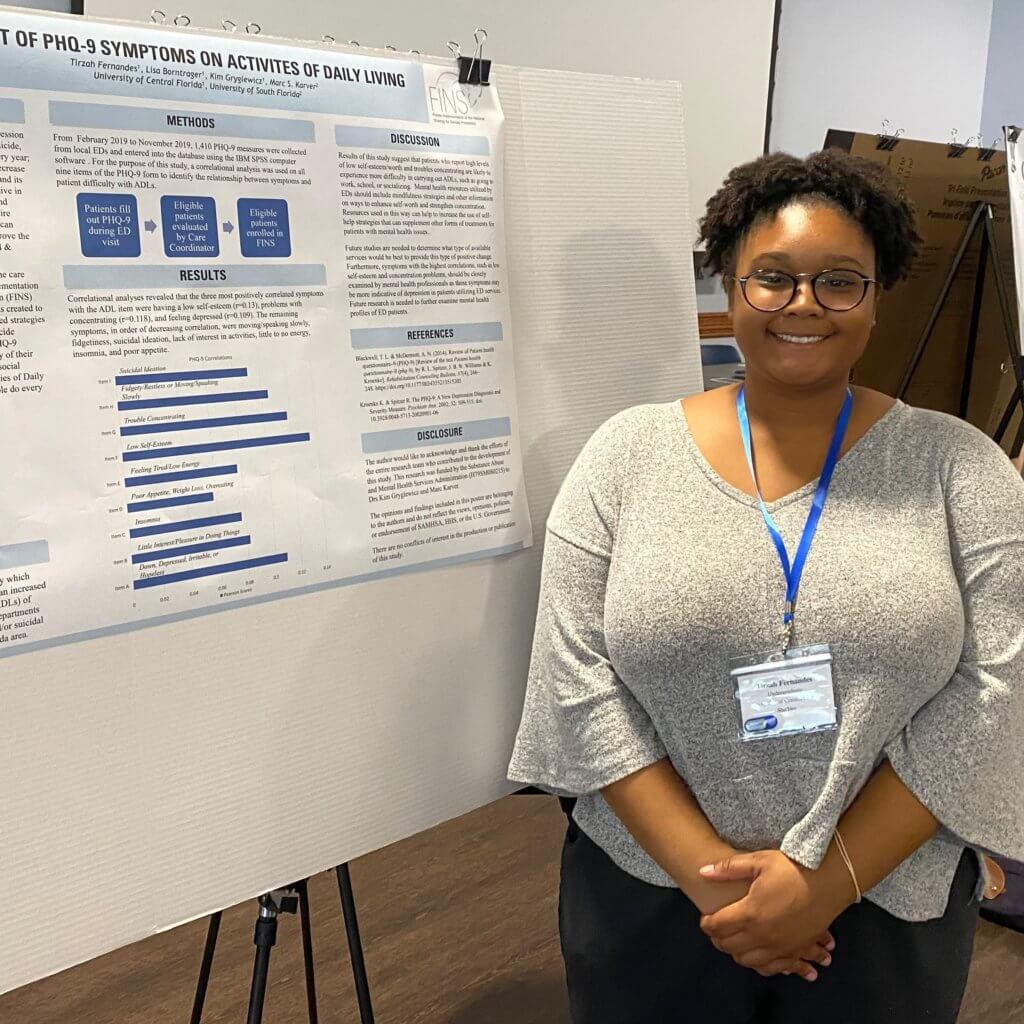 Major: Psychology
Research Mentor: Dr. Kim Gryglewicz (School of Social Work)
Tirzah is a senior studying Psychology with a Clinical track. She works in the Center for Behavioral Health Research and Training Lab in the School of Social Work, which seeks to improve behavioral health outcomes in local, national, and global communities through evidence-based prevention techniques and clinical and population-based research.
Major: Biomedical Sciences
Faculty Mentor: Dr. Fernando Rivera (Sociology)
Maria is majoring in Biomedical Sciences and participating in research through the Sociology department under the supervision of Dr. Fernando Rivera. She is the student coordinator and member of the UCF Puerto Rico Research Hub. Maria's research focuses on the effects of climate change on Central Florida farmers with an emphasis of disaster preparedness and resiliency.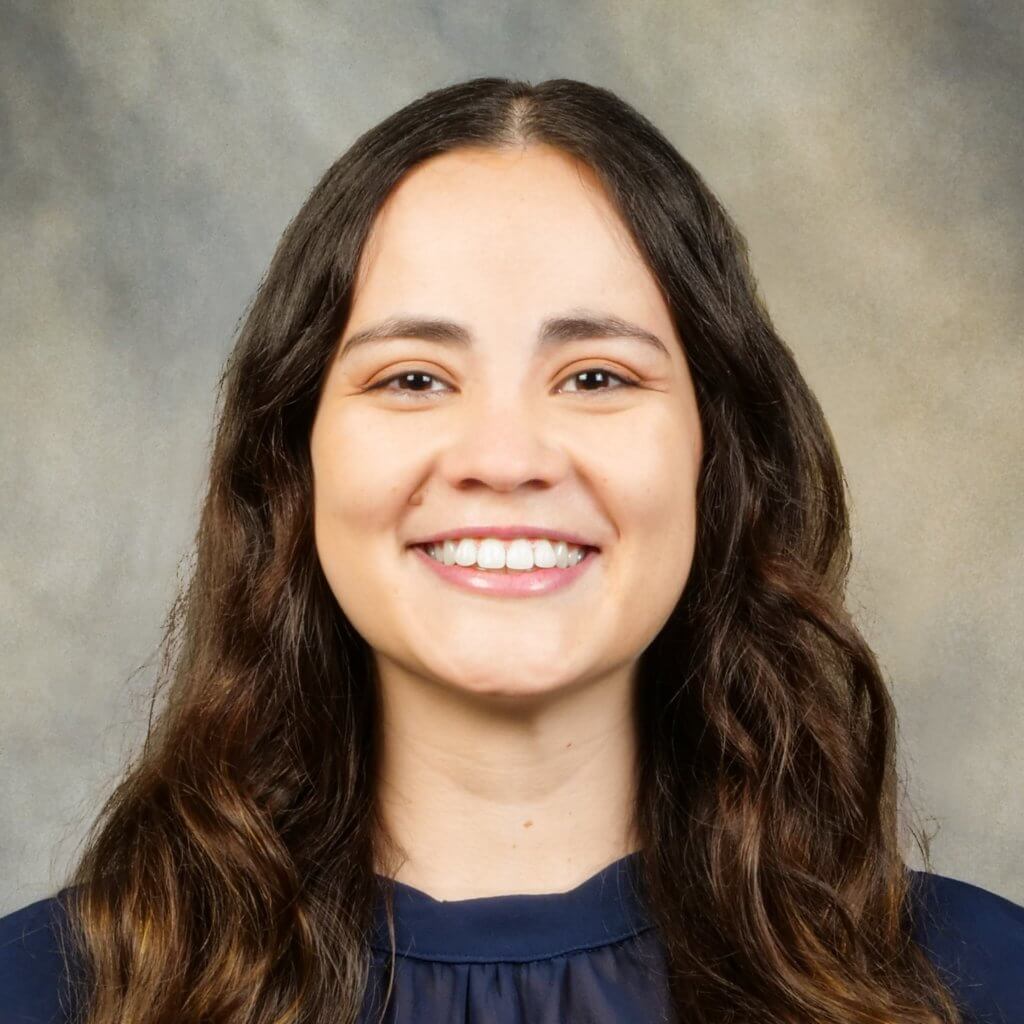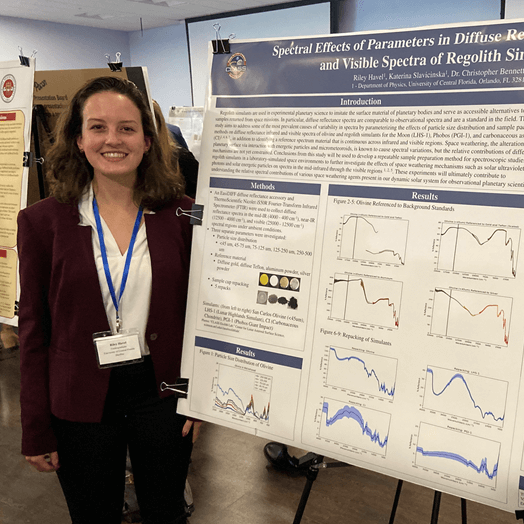 Major: Physics
Research Mentor: Dr. Christopher Bennett (Physics)
Riley is a junior studying Physics with adjacent interests in geoscience, chemistry, and astronomy. As a member of Dr. Christopher Bennett's research group, Riley studies airless planetary bodies and icy moons from the perspective of an astrochemist. She uses laboratory-simulated space environments to study the chemistry of space weathering processes that alter the surfaces of various planetary bodies in our solar system.
Major: Computer Science and Mathematics
Faculty mentor: Prof. Sharma Thankachan (Computer Science)
Gary is a senior majoring in Computer Science and Mathematics. His research journey started the summer of his freshman year when he began studying theoretical computer science under Professor Sharma Thankachan. He has since developed a passion for algorithm design and analysis with eye towards applications to computational biology. Gary is a 2020 Barry Goldwater Scholar.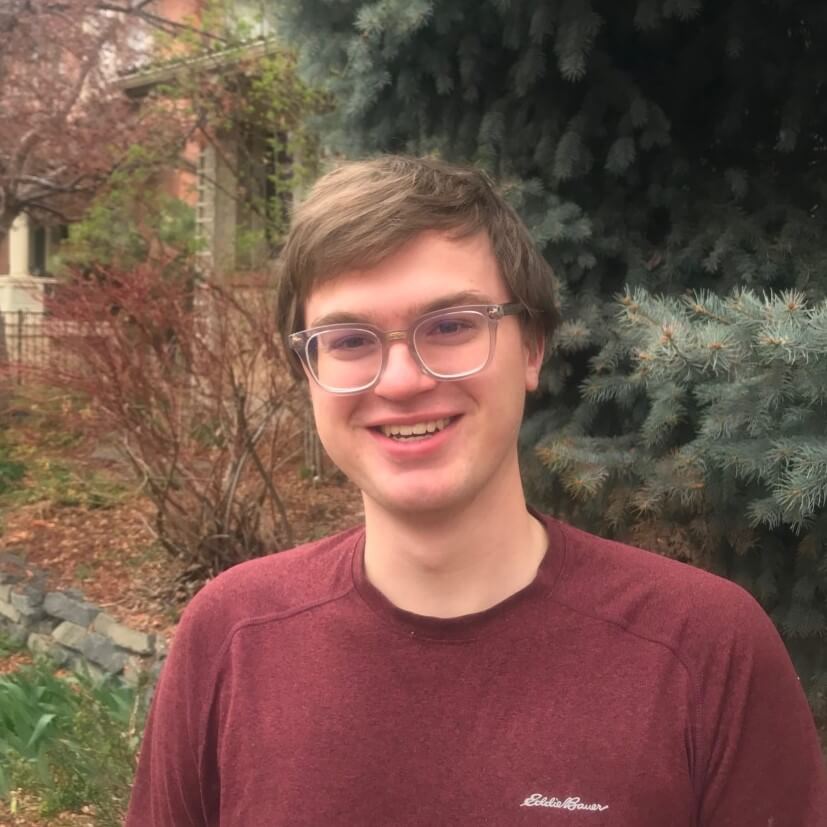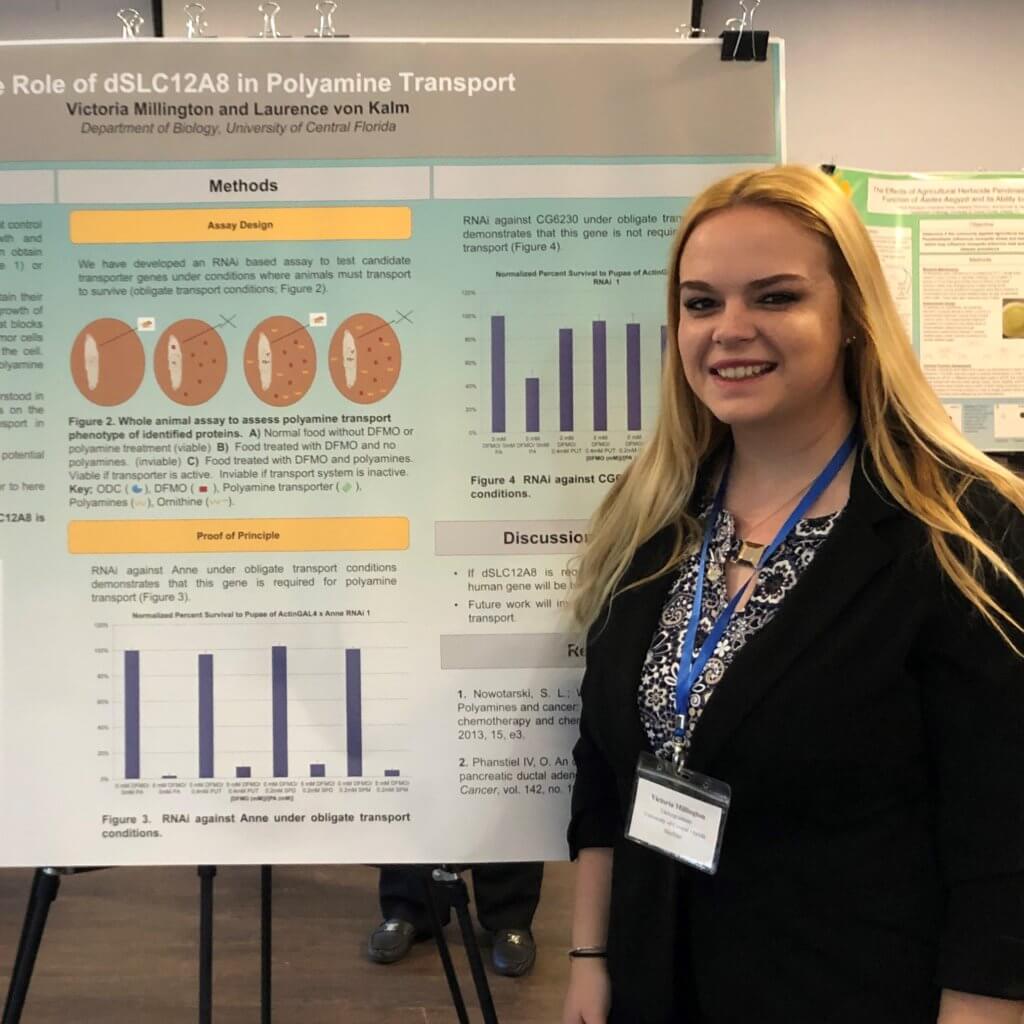 Major: Biomedical Sciences
Research Mentor: Dr. Laurence von Kalm (Biology)
Victoria is a junior studying Biomedical Sciences. She conducts her research in a biology laboratory using an animal model, Drosophila flies. Her current project looks at specific genes and whether they are involved in polyamine transport systems in cells. This research will hopefully contribute to a dual-therapy approach to treat cancer in the future.
Major: Sociology
Research Mentor: Dr. Timothy Hawthorne (Sociology)
Caralyn is a senior majoring in Sociology, minoring in Women's and Gender Studies and pursuing a certificate in Geographical Information Systems. She currently is part of Dr. Timothy Hawthorne's research team at Citizen Science GIS. Caralyn is working on a project analyzing online narratives of doctor's dismissal of pain in women with endometriosis with Dr. Shannon Carter.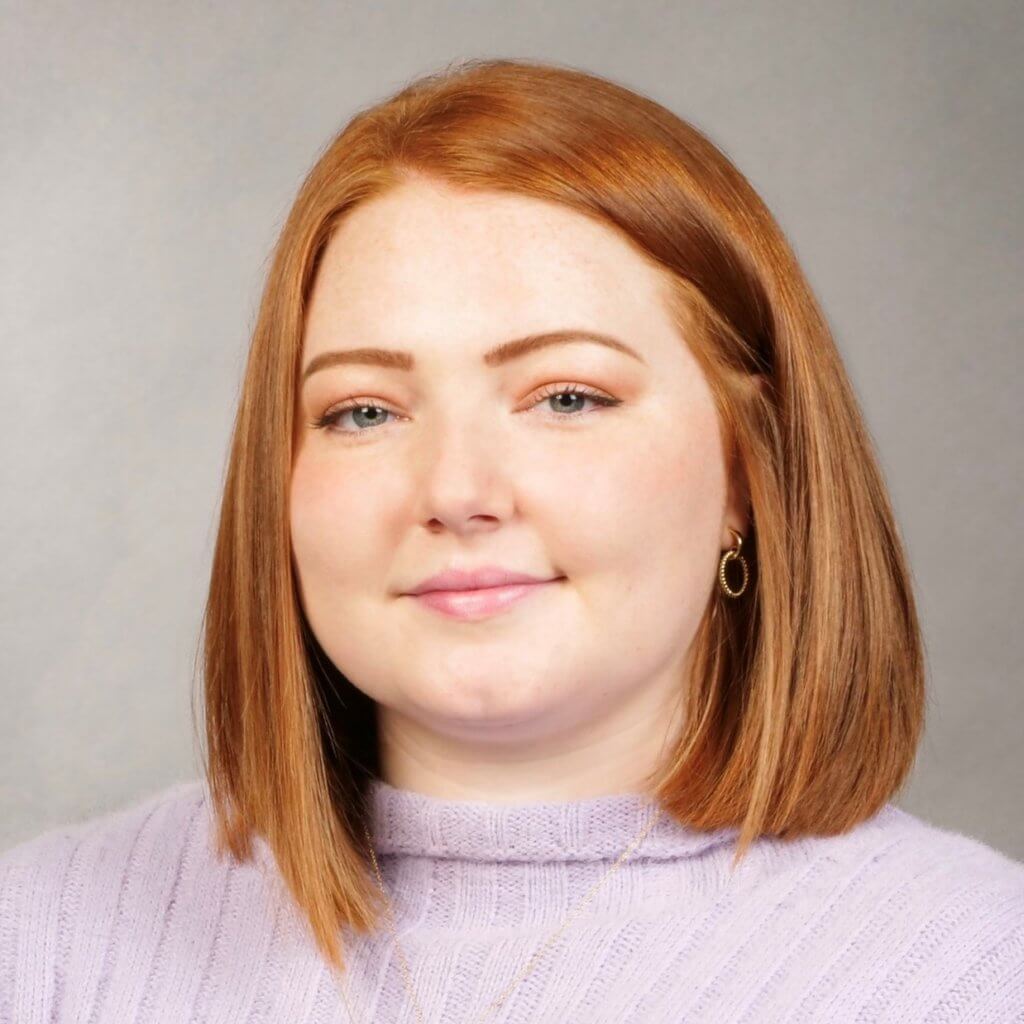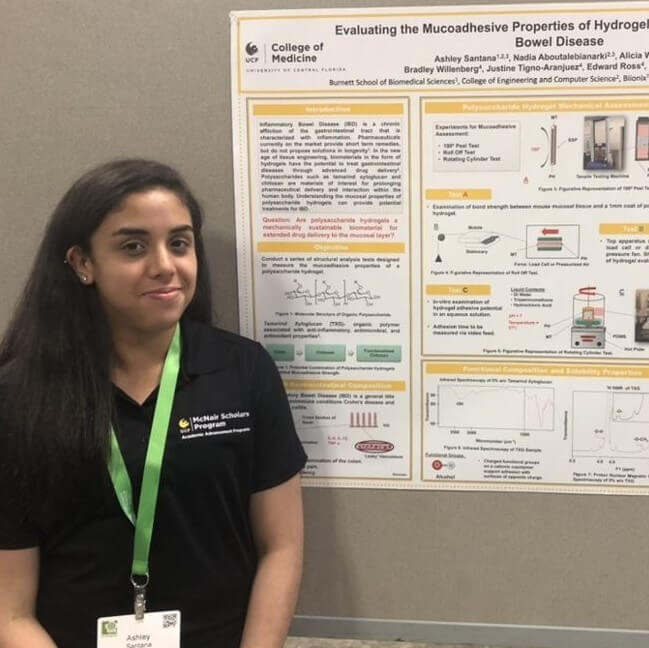 Major: Biomedical sciences
Research Mentor: Dr. Kaitlyn Crawford (Materials Science and Engineering)
Ashley is a senior double majoring in Biomedical Sciences and Biotechnology. Her research focuses on the design of drug delivery systems for efficient treatment of irritable bowel disease. This research has allowed her to present at various national conferences such as SACNAS and ABRCMS. Ashley has received recognition for her academics and research; she is a McNair Scholar, Stanford University Amgen Scholar, and 2020 Barry Goldwater Scholar.
Major: History
Research Mentor: Dr. Lori Walters (History)
Courtney is a senior studying History with a minor in Anthropology. Her research interests include the Beat Generation of the 1950s and 1960s and the treatment of marginalized groups in America during the second World War. Her research includes the study of Jack Kerouac's life in Florida and a detailed scan of his home in College Park, where his two most famous works were both edited and written.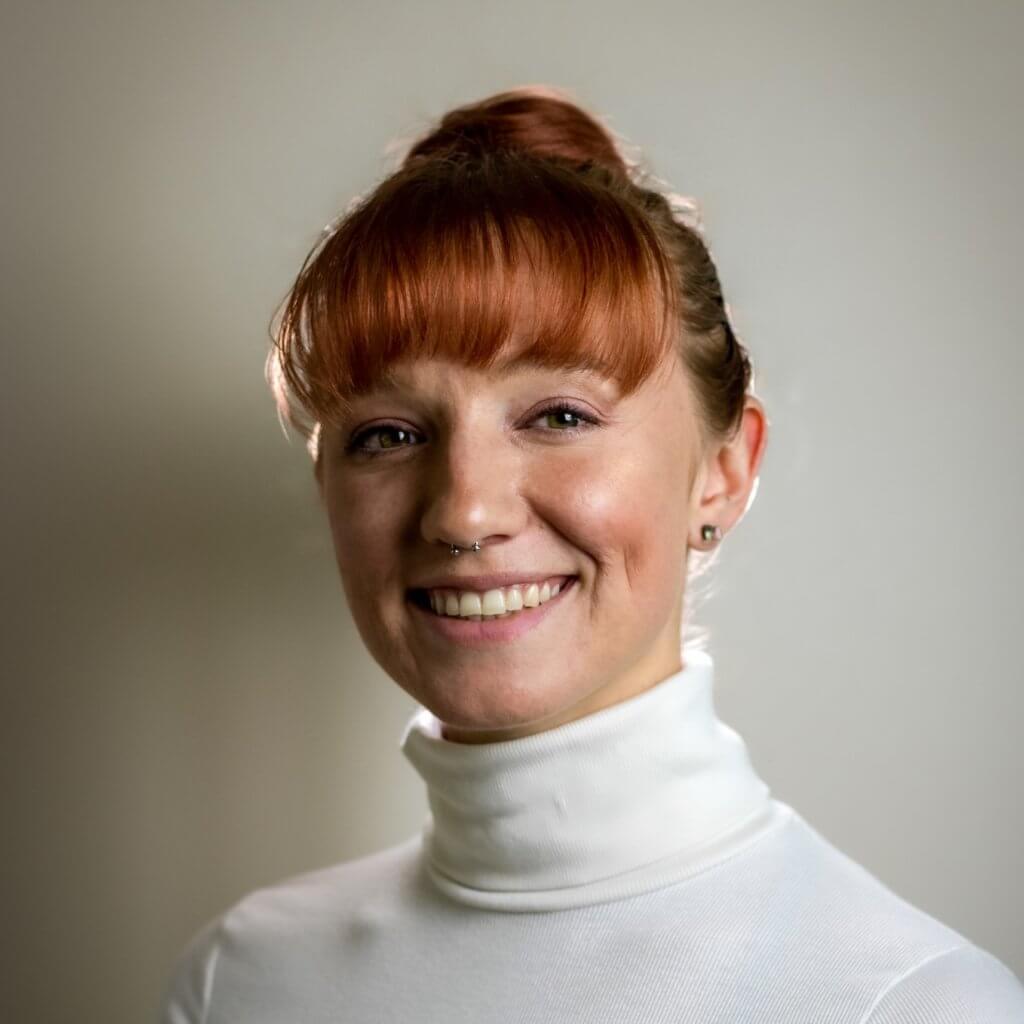 Follow the link below to find out more about SURC and how you can give back to the undergraduate researcher community in the 2021-22 academic year. (Applications will be due in March)