By: Shelly Gaynor, Class of '18
After working in a lab for a few semesters, I found that I really enjoyed research. This passion for research made me realize I wanted to continue my education after I finished my undergraduate degree. Wanting to narrow down what I would want to focus on in graduate school, I applied for several summer research opportunities. Specifically, I looked at National Science Foundation Research Experiences for Undergraduates (NSF-REUs). NSF-REUs are extremely competitive and 'prestigious'. They are normally research positions that are fully-funded, more on the money later, which last 6-10 weeks during the summer. During my undergraduate, I was able to attend 3 different REU programs all over the country.
Things I wish I knew before applying for REUs:
1. What is an NSF-REU?
A summer off-campus research experience
Typically between 4-11 weeks long
Funded by National Science Foundation (NSF)

Stipend ($3,000-$6,000)
Travel, housing, and food may also be covered.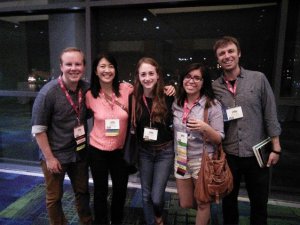 REU #1
Where:  University of Colorado-Boulder
Length: 10 weeks (+ 1 week at a conference)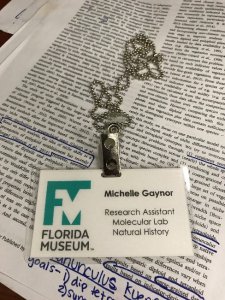 REU #2
Where: University of Florida
Length: 4 weeks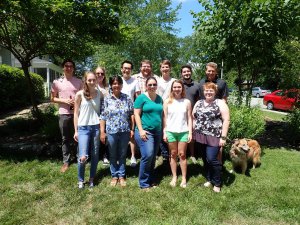 REU #3
Where: University of Missouri
Length: 9 weeks
2. NSF-REU's are super competitive
For my first year of applications, I applied to 15 schools and only was accepted into 1! One program I applied to let me know they had over 200 applicants and could only take 8 students. Have a plan B, for example SURF at UCF. If you do not have a connection with one of the labs, acceptance is often luck or chance.
Networking can help you secure REU's. Following my first REU, we presented our projects at a conference, Botany 2016, where I interacted with my mentors for REU #2 and REU #3. I met my mentors for REU #2 at the conference by inviting the mentors to stop by my poster. I "met" my mentor for REU #3 on twitter (see below). I followed up with both of these faculty mentors after the conference and then applied to their REU programs the following spring.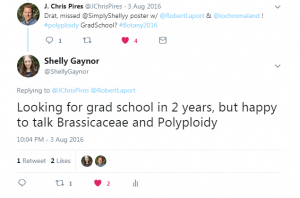 Twitter is great for networking in certain fields including Botany.
3. The two types of REU's
There are two main "types" of REUs
REU sites
Normally consist of multiple professors with a common focus
Host about 2-10 undergraduate students each year
REU Supplements

Funding received by PI's (or principal investigator)
Host about 1-2 students
All of the REUs I participated in were supplements.
For my REU in Colorado, there were only two students! Luckily, the second student was awesome and we got along really well. A graduate student had recently started in the REU lab and explored Colorado with us.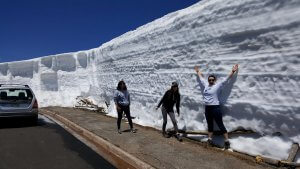 For my REU in Florida, I was the only visiting student during my four-week position. Though I definitely spent time with students from this lab, I forgot to take pictures! So, if you are attending an REU, don't make the same mistake I did. However, during this REU I lived with my sister, who had just adopted a puppy, so every day after researching I hung out with Birdie and took lots of photos.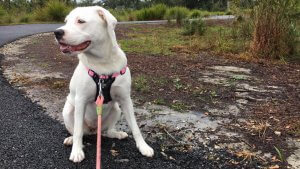 For my third REU at Mizzou, there was an intern group with students from lots of different types of summer research. My roommate was taking part in a program from the National Institute of Health (NIH), her research focused on alcohol drink choice in relation to ethnicity. We had organized group events with our mentors and other students, including an egg drop competition.
4. Make the most out of an REU
REUs are ripe with opportunities to learn and network. Here are my tips to make the most of a summer off-campus experience:
Build a tool box
I learned so much during each of my REUs. Each REU focused on different questions, and each utilized different methods that I could then add to my skillset. Take good notes and learn as much as you can!
Presentations and Publications
I was able to present each of my REU projects, and I even received awards for some of these presentations. From my REU projects, I completed two manuscripts for which I am first author and will help write a third paper.
Graduate School
Through my REUs I determined what I wanted to focus on for my graduate education and determined what graduate programs I was interested in. Attending REUs directly connected me with the lab I will be completing my graduate education with, in Fall 2018 I will be starting a Ph.D. program in Botany at the University of Florida (or REU #2).
To find out more about summer-off campus experience: https://academicsuccess.ucf.edu/our/current/summer-off-campus-research/